ERP implementation is known for being a complex task with high rates of failure. That is where independent ERP consultancies can help, by bringing their knowledge and expertise on how to avoid common pitfalls.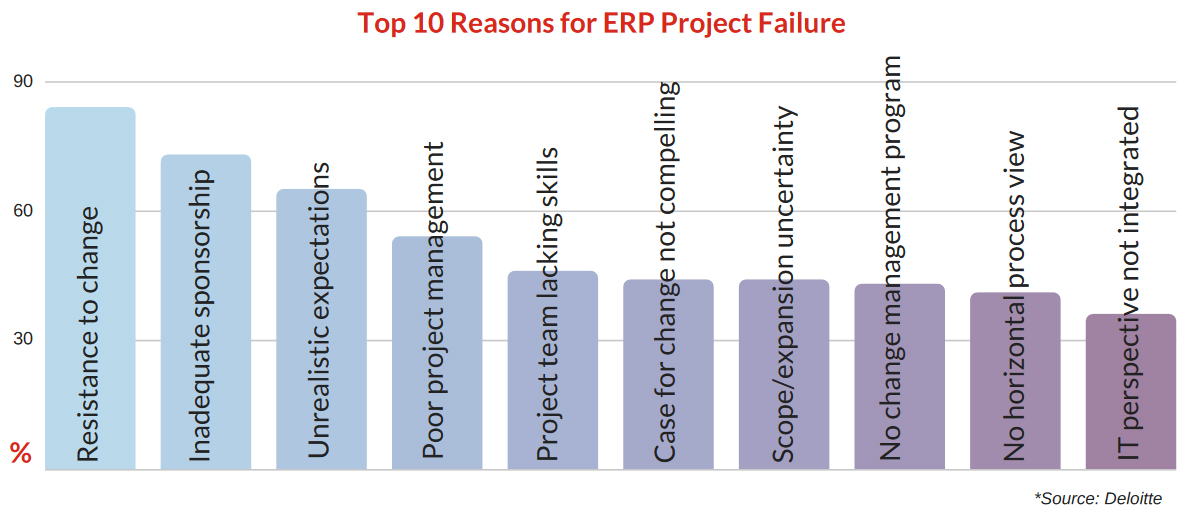 This article will help you understand where a good independent ERP consultant will add value and save money for you across a project.
What is an Independent ERP Consultant?
To begin we will first discuss what an ERP consultant actually does. Their job can cover several different areas depending on the needs of your business. Some will act as project managers, helping to manage teams within the project. Others may oversee managing data migration between the old and new systems. While there is no one role that fits all, they will always be on hand to give guidance and advice to your project.
Most independent ERP consultants will have a day rate, meaning you know the cost of having them on your team upfront. Although the initial cost of hiring a consultant can be high, especially for longer projects, it is a worthwhile investment.
The Start of an ERP Project
Ideally an independent ERP consultant would be engaged from the beginning of a project. By entering the project at its earliest state, it is possible to create an "As is" and "To Be" Blueprint of business processes. Having these positions clearly defined helps to highlight what success looks like for the project. This can be shared with internal teams or board directors to help get everyone behind the project early.
Without this key information, it can become an issue when negotiating with vendors. Not having defined business needs can increase the number of vendors you will have to consult, costing you valuable time. Even once you have chosen a solution, you may find it is not equipped to meet your business needs.
An independent ERP consultant would help you avoid this happening in multiple ways. First, they can help you extract how current ways of working are taking place. This means understanding what staff are doing and what they need a system to do in order to bring success to your company.
Second, an ERP consultant will create what your future "To Be" world is like. Working much like a roadmap, understanding your "To Be" is vital to keeping a project on track by providing scope and a clear end goal.
Finally, they can even provide examples based on your business needs to test vendors on how their solutions would address problems your business faces daily. Getting past the sales pitch of a vendor can be difficult but a good ERP consultant will test them on your terms. Real examples that are relevant to your business will quickly show what systems are able to work for your company and weed out the irrelevant ones.
Clear, early requirements help when looking at systems as you can give more information to potential solution vendors. Asking the right questions is the best way to ensure that what a vendor is offering is fit for your business. Therefore, you need to have a deep understanding of your business needs
The Middle of an ERP Project
Once you have made it through the difficulty of the selection process it only becomes harder. Implementing an ERP system is an intense job that has the potential to disrupt your business across the board.
Handling this complex process without previous experience can lead to business-critical systems failing for many reasons. With the new system implemented and switched on, there are often teething problems. Without an independent ERP consultant on hand it is very easy to become bogged down in common errors. Even deploying the system in waves can have issues if not configured to "talk" with the old system, losing time, data, and the ability for your business to function. Not only can this be costly, but it can leave your team deflated as they try to fight fires on all sides.
An ERP consultant at this stage of a project can help to mitigate these risks. First, they will have planned for disruption. With experience comes knowledge of where businesses face the most pressure to their way of working. This allows a plan to be put in place with work arounds and gap fits to ensure business stability as the new system is implemented.
Second, data migration between systems can be managed correctly. Often large databases must be managed and transferred from an older style of working to the new ERP system. ERP consultants have experienced this before and are able to handle the nuance of such a delicate operation.
The End of an ERP Project
You have selected the system and managed to get it installed and running, time to relax! Well, maybe not. You have staff who need trained on the new system.
This is where you will face the biggest amount of resistance from your workforce. Old ways of working have been taken out from under their feet and the new way is always seen as being more complex (even when it's not!). Unfortunately, this can lead to low morale and low adoption rate which can lead to the entire project being rendered worthless as people resort to spreadsheets and manual practices. This outcome is all too common and is a large reason for many ERP projects having very little impact.
Therefore, a good ERP consultant will also be well versed in people management. They will have seen the excuses and complaints many times and know the best way to overcome them by getting everyone onboard.
Furthermore, the consultant will know how to train staff members. Allow them to use this knowledge and get your team signed up to using the new system to ensure it sees adoption across your business.
Conclusion
The cost of a good independent ERP consultant can often seem high at the start of a project. Yet, this upfront cost has the potential to save 10-fold across the project duration. By getting an experienced ERP consultant into your internal team you can ease pressure on them by spreading the workload as well as gain access to advice and industry best practices that can ensure your project is a success.