Problems Facing the Distribution Industry
The distribution industry has seen incredible growth and change across the last two decades. According to MDM, the distribution industry has continued to grow in 2019, although this is by 4% less than in 2018.
Unfortunately, this growth is in danger of reversing as the world deals with economic slowdown, continuing Brexit discussions, and increasing tariffs due to trade wars. There are also severe shortages of labour in certain markets, with the USA suffering in this area. This extends to all levels of jobs, not only high skilled areas, which is one of the main drivers of automation adoption.
The "Amazon Effect" has also changed customer expectations and behaviours over the last decade. Customers now expect their orders delivered the very next day, if not the same!
These demands have led to more inventory held in off-site locations and advances in technology are helping to meet these long-distance needs. While this is problematic for some distributors, those who are ready to adapt can take advantage of these opportunities to deliver new levels of customer satisfaction.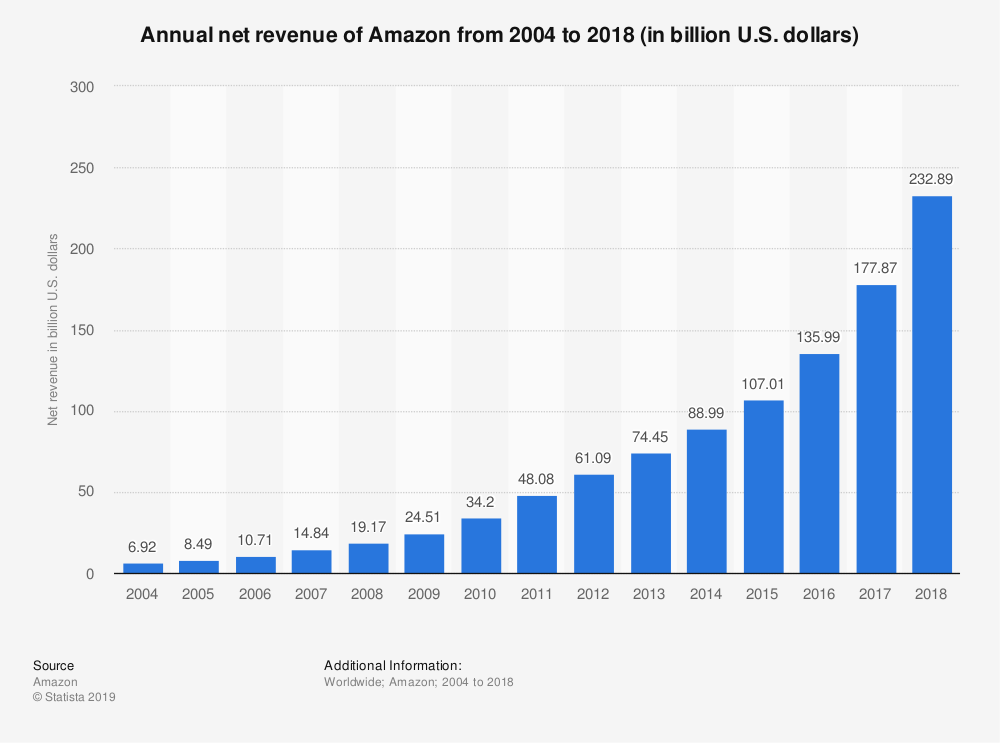 Before
The distribution industry is a relatively new one, powered by the rise in motorised vehicles and the invention of mass production. Large factories began to produce products at a scale and price that had never existed before. Unfortunately, these manufacturers often lacked the connections to sell through the number quick enough. Wholesalers began to fill this gap, buying in bulk from producers to sell on to smaller retailers.
This led to a boom for the distribution industry with unprecedented growth. Frantz Group reported that the last decade alone has seen revenue growth of 60% compared to the retail sector which only saw 40%. All these products needed distributing, first from the factory and then to the small retailer around the country.
For years this was how products sold, with many distribution companies seeing growth year on year. It was only in the early 2000's that a new way of consumer buying started to become mainstream, with the rise of the internet. This reduced the need for wholesalers as companies could now sell direct to consumers, helping to cut down on distribution costs. Distribution started to focus more on the moving of products between warehouses to meet the ever-shortening delivery times. What went from often a week for delivery is now at a point where delivery within 24 hours is the norm.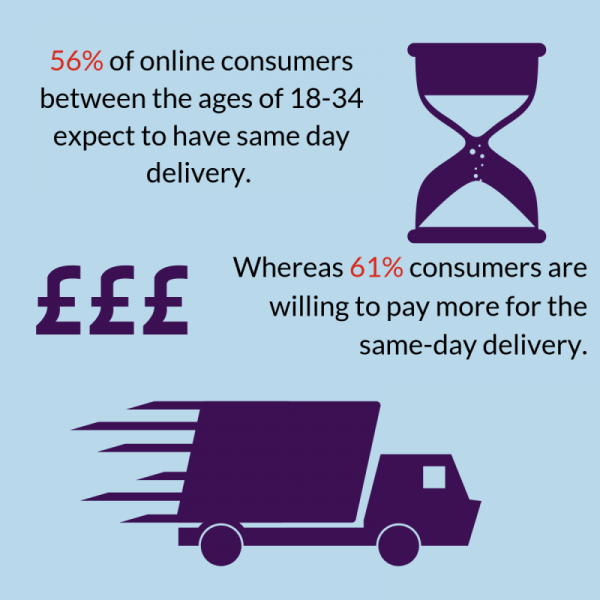 The complexity of ensuring the right product is in the right place at the right time has only risen as shoppers have shifted away from the high street. This continues to present hurdles for distribution companies as they try to optimise the supply chain to be cost effective and deliver rapidly to consumers.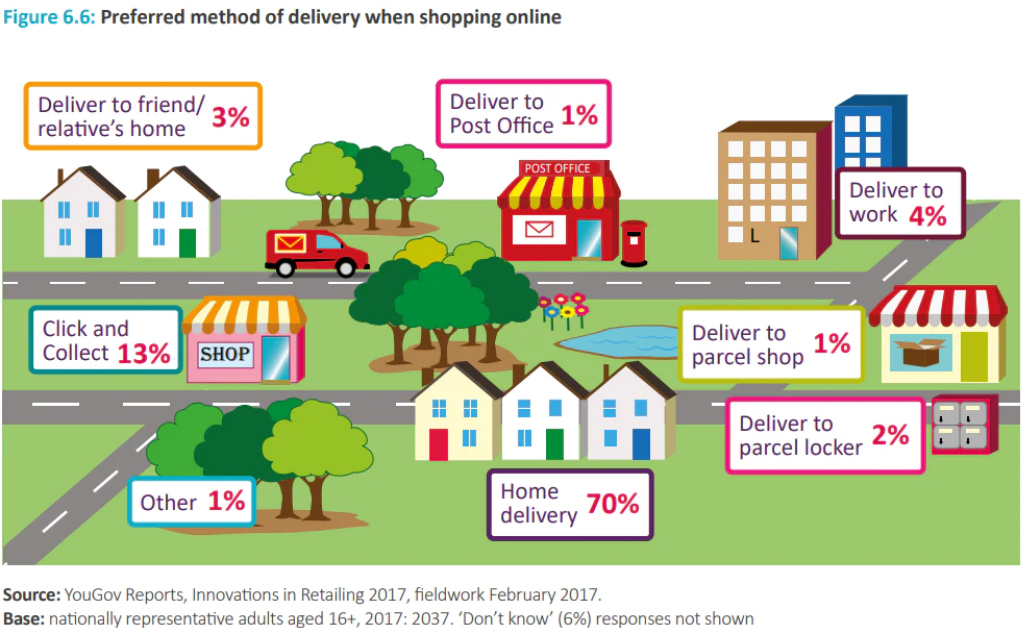 Future Distribution Methods
The future of distribution will see lots of change thanks to new technology that is on the horizon. Drone delivery and driverless trucks are becoming realities that are set to change the landscape entirely. And while automated warehousing, RFID tags, and transport management software (TMS) have been around for a while now, all are seeing increased adoption as they become more effective and feature rich. All of this technology is shaking up the distribution industry in unique ways and together represent the biggest changes in decades
At the start of the distribution process are the increasingly automated warehouses. Inventory tracking is better than ever and in real time thanks to RFID technology. Even robots are starting to see adoption for picking and moving stock, although they currently have a high cost which is acting as a barrier to entry for many companies. Thankfully, advances are being made every year with costs expected to drop by a huge 65% by 2025. Robots will also improve as other technology develops, giving them more mobility and better range of operations. One big enabler of this will be 5G technology which is starting to see deployment across the UK.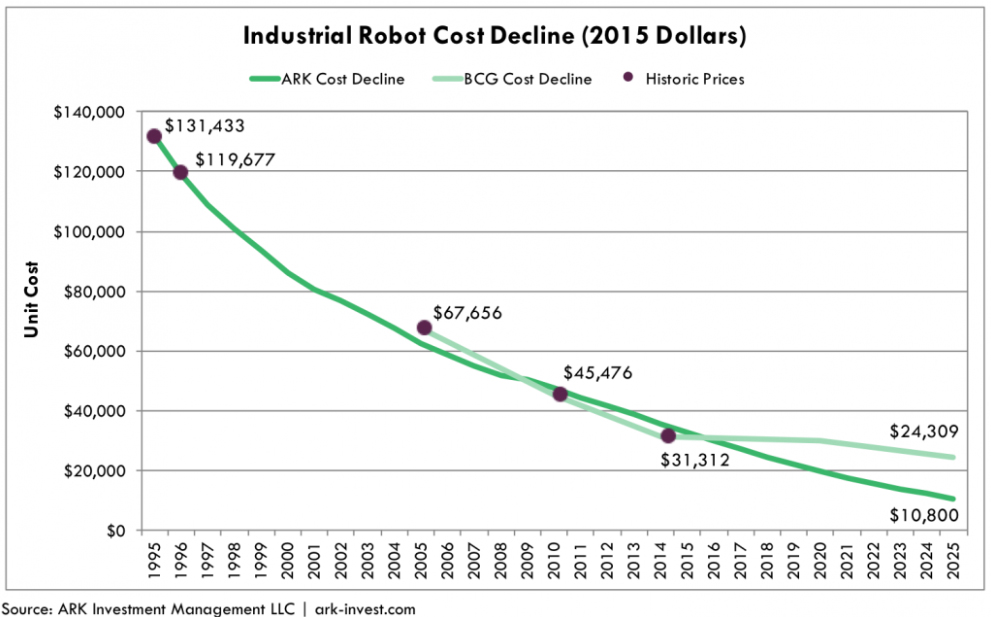 When it comes to distributing items from warehouse to consumer one of the biggest issues is the "last mile problem". Distributors see the highest costs here as it is often less efficient than other parts of the network. Making deliveries in urban areas often sees congestion, leading to higher petrol costs, and safety problems.
One solution that is being trialled here is the use of delivery drones. By using a mix of autonomous and user controller drones it is possible to deliver lighter packages within a 10-mile radius. Drones have the ability of being able to fly from distribution centres or by releasing them from the back of a van to deliver packages. Multiple deliveries can come from a van before they return and the van moves onto the next neighbourhood. Companies such as Amazon have been trialling the use of drones but currently legal requirements and designing a system that works are holding back full deployment. But, once clearer rules are in place it is likely that teething problems will be resolved, and drone delivery will become a reality.
Another area that is fast approaching adoption is the use of driverless trucks. Amazon, Google, and Uber are only a few of the companies racing to develop the technology for real world use. Driverless trucks can be programmed to move between specific trip endpoints which allows them to avoid narrow or problematic roads. This makes the job of programming them simpler as they face fewer complex situations due to the straightforward nature of motorways, where most of the travel happens. The use of driverless trucks will represent a real step-change that only a few years ago seemed like science fiction, thereby cutting the cost of drivers as well as having better delivery times as legal rest breaks aren't needed.
How to get there
While all these future technologies look nice on paper, how will distributers be able to start using them today? Well, the first step will be to start preparing for a digital transformation. Adopting these changes will not be an overnight process. Then getting to grips with your current ways of working by understanding how people, processes, and systems all work together (or don't work together which is often the case!). This will allow you to see where gaps exist and where improvements can be made with new, digital ways of working to improve efficiency.
Then you can look at solutions that would complement your new ways of working, such as the introduction of RFID tags. This is a great way to get a real-time view of what stock is available as well as where it exists within a warehouse. They can also extend to ensure customers can track their parcel as it travels through the supply chain, adding value to their experience.
To further improve the distribution experience, there is the option to invest in TMS. Many now provide live GPS tracking, route plans, and allow you to share ETAs with customers. Furthermore, you can get dashcams, alerts for poor driving practices, and driver safety scores, all easily incorporated into reports. You even get the benefit of seamless integration between software and apps on a variety of devices for full control no matter where you are. This creates an efficient, affordable distribution system using cloud-based technologies for delivery of products.
Conclusion
These are just some of the many technology options out there. The key is understanding which ones are right for your business and what technology will really drive your business forward. Then taking a business-led approach to implementing the changes into the business. To get maximum business benefit it needs to be a holistic approach across People, Process and Systems. Implementing new technology on its own will have limited benefit.
With so much technology currently in development, the distribution industry will undergo very disruptive change over the coming years. To stay competitive, distributions companies can no longer be complacent about relying on old ways of working. Now is the time to consider how to seize opportunity, ensuring your company can capitalise on the amazing technology that will revolutionise old ways of working.
If your company could benefit from independent and impartial advice, then get in touch with us.