Ben joined our graduate scheme in 2014 – a self-confessed computer geek with a BSc in Information Management and Computing from Loughborough University. Ben's primary role was that of Technical Consultant with a particular focus on BI, Data Migration and Infrastructure.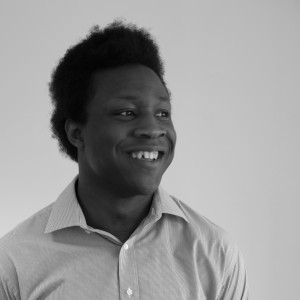 Right from the start Ben was making a valuable contribution. His first project was on a European ERP rollout out where we discovered that his German language skills were just as useful as his data migration skills! Next up was a tour of the UK for a Windows 7 / Active Directory rollout programme. And then he moved on to a BI project and became a bit of a whizz kid on the Tableau BI solution.
Ben completed our 18 month graduate scheme and then the PDR process prompted a bit of soul-searching… Ben's passion was game development – until then it was just a hobby that he squeezed in at evenings and weekends. But he had a bit of a now-or-never moment and made the big decision to make a proper go of it, set up his own company, and focus on it as a career rather than a hobby.
Although we were obviously disappointed to be losing Ben, we were also proud that he was brave enough and confident enough to follow his dreams. And we've not lost him completely – he's still part of the team and still helps out on projects 🙂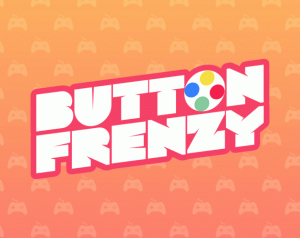 When we caught up with him this month we were delighted to hear about the great progress he's been making with his latest game Button Frenzy – it's been an exciting month for him. And we were chuffed to hear too that he's able to use the skills and experience he's gained with Optimum to help him in his new venture:
"During my time at Optimum on the graduate scheme, I worked on a variety of projects and gained a lot of skills and experience in a relatively short amount of time. I left Optimum to start my own game development company called zerofiftyone, and have been working on my first game project since then. The project isn't finished yet, but it's beginning to receive some attention from the press and public. In March, the game was one of eight to be selected from a pool of over 200 applicants to be exhibited at the Gadget Show Live event in Birmingham.  At a separate exhibition the game was also named "Game of the Show" by press outlet Average Critics. When development has finished, the game will be sold on the premier distribution platform for computer games, Steam. Although game development and business consultancy don't share a great deal in common, the project management skills in particular that I developed with Optimum have been instrumental to the line of work I now operate in. Working in game development involves managing projects with specifications and scopes that are fluid and change over time; but also often have ridged timescales for completion. My training whilst at Optimum has taught me how to deal with these issues through proper planning and prioritisation of tasks." Ben Wilson
Our 18 month graduate scheme combines hands-on practical project experience with technical, project management, and business skills training.
> Get in touch if you'd like to learn more about our graduate opportunities: 

Email: info@optimumpps.co.uk
Phone: +44(0) 121 698 8511
> Check out Ben's website – zerofiftyone