Intro
As part of our continued efforts to see the advances in the manufacturing space, the team attended Smart Factory Expo last week. This yearly event is always at the top of our list for attending as it never disappoints. Taking place across two days, it is the perfect chance to see what the future of manufacturing will look like as companies show off their latest innovations. There is also loads of great talks on Industry 4.0, efficiency in manufacturing, and the challenges facing the industry.
Day 0
While the event was starting on Wednesday, we travelled down a day early to ensure we were set up for exhibiting. This was the first time we were getting to try out our new marketing materials for real, so assembly wasn't the most efficient of operations!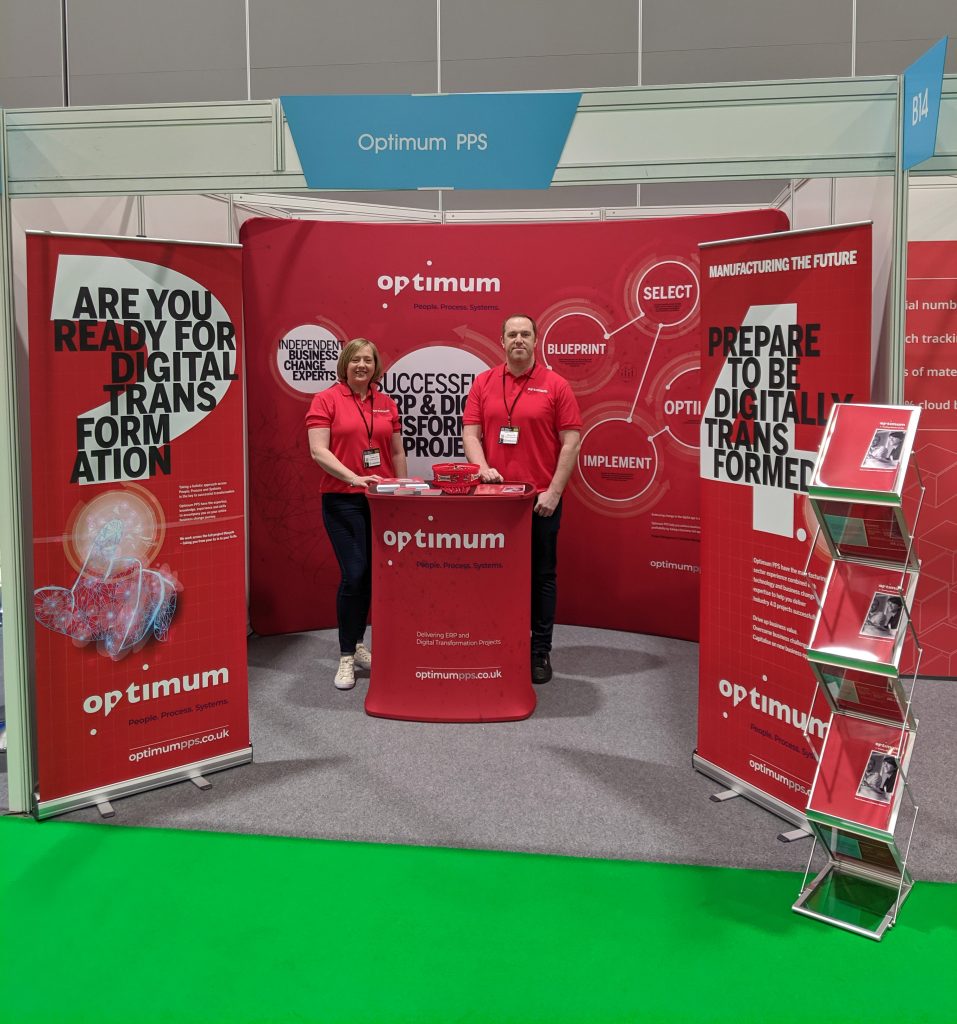 It was incredible to see how the full hall went from being an empty exhibition centre to a hub of innovation, ready to greet over 4000 people.
Day 1
Our first day at the event was busy from the word "go". People poured into the exhibition centre from the 9am opening and continued in through-out the day. We had some time to explore what other companies were exhibiting and it was clear that everyone had brought their best! From conveyor lines to a factory in a box, there was a strong theme of robots in the factory. Multiple exhibits had examples of the efficiency that robots brought as well as practical situations they could be used in.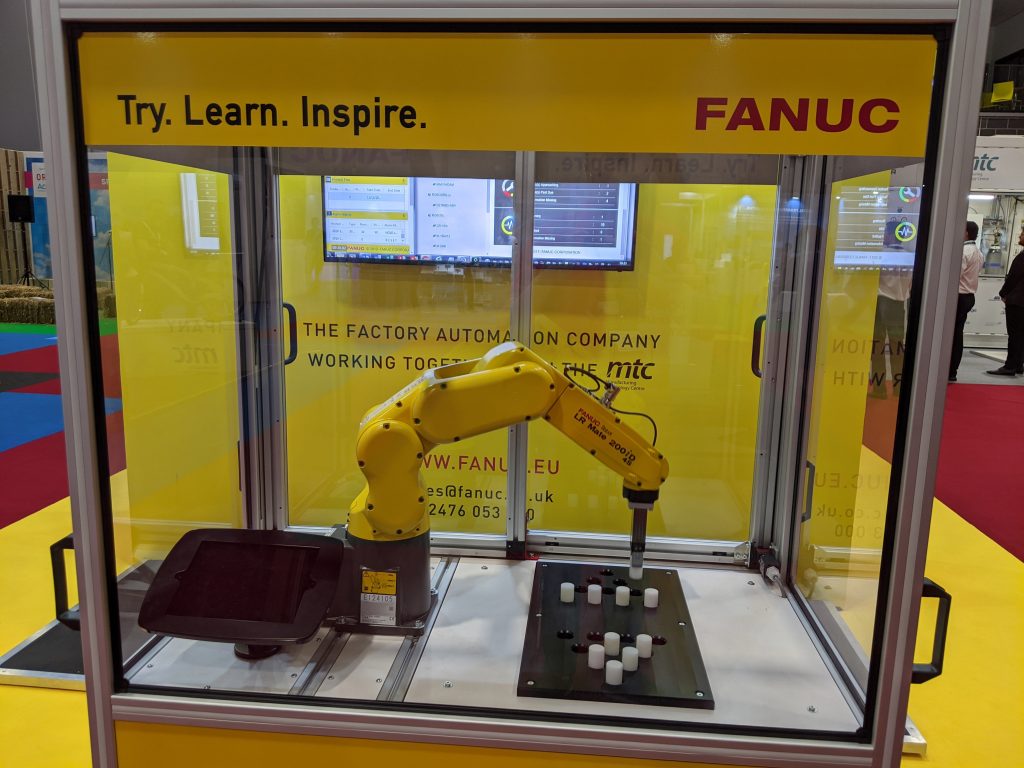 Marketing to Manufacturers
As the show concluded for the day it was time to head over to Revolution de Cuba for a night talk on how to market to manufacturers. This gave great insight into the type of content that resonates with those in the manufacturing industry along with an overview of the likely impact of Brexit.
It was an informative night and a nice opportunity to network over drinks and food with other exhibitors and attendees from the day.
Day 2
The second day got off to a slightly slower start which allowed us time to attend a wider variety of talks spread across the exhibition centre.
One such talk was "Workplace performance/efficiency" by Marijan Sever which looked at operator efficiency and how to improve someone's work. By using sensors, it is possible to track best performing operators and then overlay this with the workings of others. This highlights where time is being lost and can help employees to see what area they can improve most in.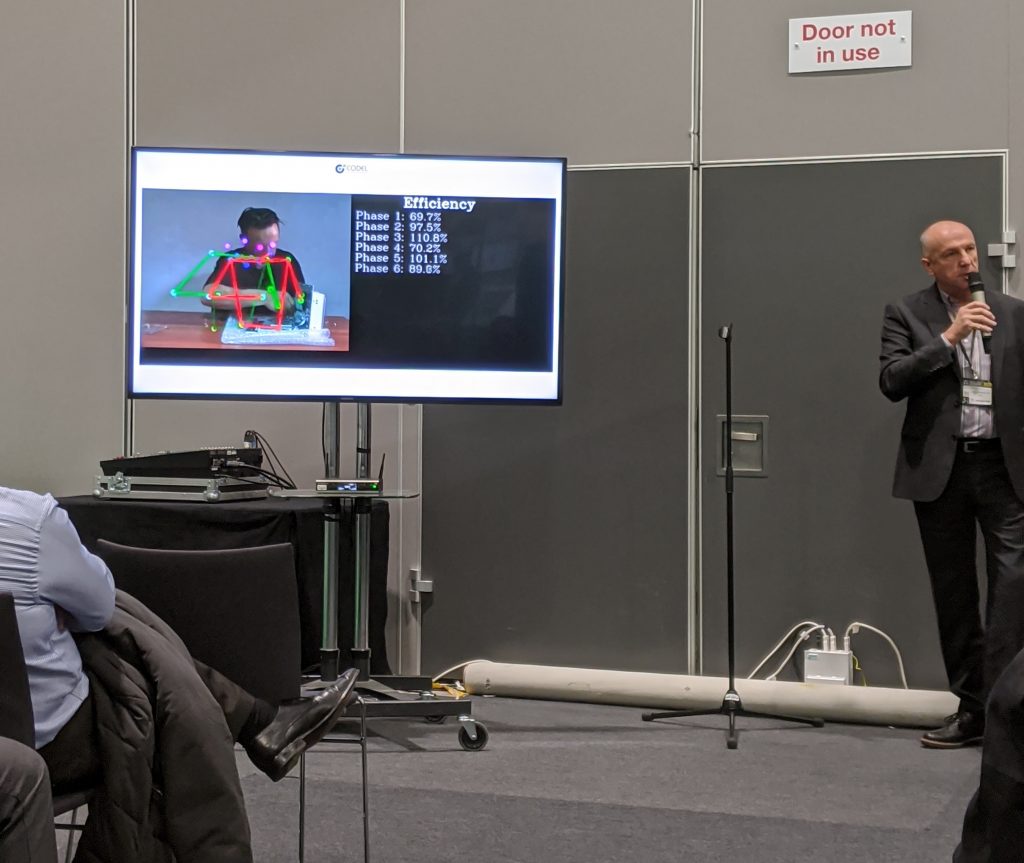 The Manufacturer MX Awards
Once the Smart Factory exhibition had ended and we were all packed up, it was time for arguably the most exciting part of the week. The black-tie Manufacturer MX Awards 2019. More than 700 industry leaders came together with special guests Dame Jessica Ennis-Hill and Alistair McGowan.
The awards were the accumulation of a four-month judging period where winners from 11 categories would be announced. You can find a list of all the winners here.
After a 3-course dinner and the awards it was time for some entertainment from Shadow Monkeys who were excellent in their performance.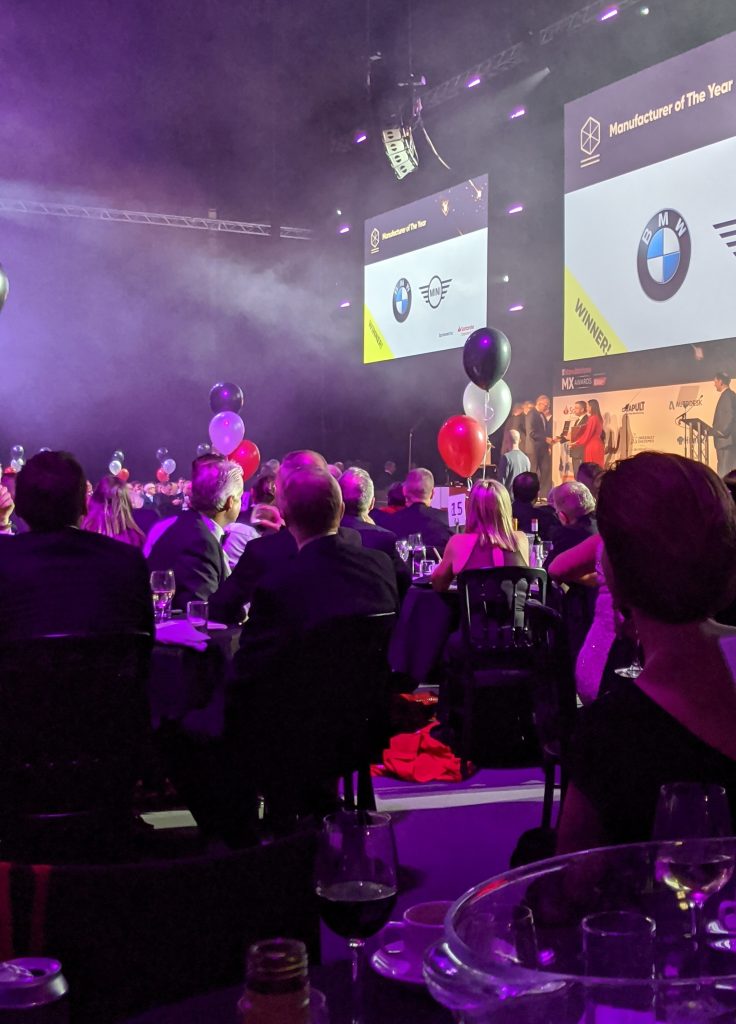 Wrap Up
Overall, we were happy with how Smart Factory Expo went and the manufacturer awards was the perfect end to a busy week. We would like to take this chance to thank The Manufacturer for hosting the event and everyone who stopped by and chatted to the team for making the event great!