New Project Announcement: Paterson Arran Ltd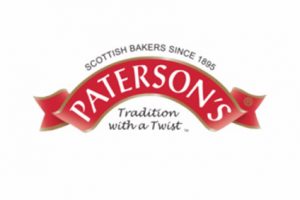 Everyone at Optimum PPS are delighted to announce that we've started working with yet another fantastic food manufacturing company in Scotland. We've kicked off a Business Blueprint and ERP Selection project with the team at Paterson Arran.
The past decade has seen great success at Paterson Arran as output has increased by over 80%. But the team aren't resting on their laurels as they continue to grow and strengthen and understand that bringing in Optimum will assist them in reaching their "to be" potential. This project sits alongside a number of other business change initiatives so it's an exciting time
"At Paterson Arran we know that growing our business relies on having high quality information and insight, supported by strong business processes built on a firm foundation of systems infrastructure. Our ERP project is about ensuring we are equipped to grow further. Having the right partner to help us realise our plans is vital and, from a field of contenders, we chose Optimum PPS as they demonstrated not only that they had extensive skills and experience, but that they clearly understood the challenges we face and could deliver the right solution."

Allan Miller, Commercial Director
Paterson Arran are keen to see how improved processes underpinned by a new ERP system can support the ever-increasing demand for their products. Our team will work in-house to analyse the current way of working before delivering actionable alternatives that are best industry practices. This provides the foundation for ensuring a successful ERP project – the right product solution with robust business processes.
Paterson's is the number one shortbread brand in Britain, and in addition the company sends millions of packs of cookies, oatcakes and chutney across the globe. Most of the products have been sampled by the Optimum team so we can confirm they're all delicious – it's a very important part of understanding our customers and their products…
While growth has come fast, the company has launched multiple initiatives to ensure social responsibility. Use of Braille on packaging, charity partnerships, waste and energy reduction, and other environmentally conscious decisions have won Paterson Arran great praise from consumers as well as awards for their hard work. To find out more about Paterson Arran visit https://www.paterson-arran.com/
Would a Business Blueprint exercise be the catalyst to help move your company forward? Do you need help working out what your To Be processes and systems could and should look like? Get in touch with us to see how we can help.  Our independent and impartial business change consultants and project managers have the experience and expertise across various sectors to ensure successful and effective change is delivered.