The manufacturing industry is on the cusp of a technology-driven revolution. Enhanced automation capabilities, smarter analytics, and the wealth of data from IoT technology combine to produce a step change in competitiveness. Reduced costs and enhanced productivity. Better and more agile customer service. Industry 4.0 will be the deciding factor in the leading manufacturers of tomorrow.
Industry 4.0 Exchange brings together digital manufacturing leaders from across the industry to discuss these new technologies, as well as how to adopt them and maximise benefits. Whether you're preparing for digitalisation, or struggling to connect a range of systems, Industry 4.0 Exchange allows you to explore the possibilities. Hear from your peers in the industry and share your own experiences. Have the conversations that matter most to you.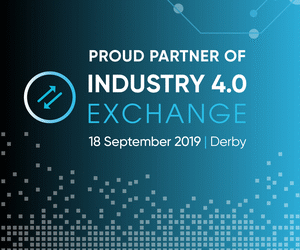 As partners of the event, we are inviting you to join the conversation. Optimum PPS managing partner, Lee Ann Healy, will be delivering a keynote speech on the day, discussing "Digital Transformation – Successful and Sustainable Projects". This is a great opportunity to:
 Hear from your industry peers how they're achieving step changes in productivity
 Explore the business cases for Industry 4.0
 Find out how to prepare your legacy systems for Industry 4.0 adoption
 Discover best practice for successful and sustainable implementation
 Explore digital culture and driving organisational change
 Learn how to connect disparate systems and break down functional siloes
 Learn how to measure and maximise ROI
Whether you're a large multinational or small start-up, attending The Industry 4.0 Exchange event will be of value to you. The event will give you the confidence in knowing how best to approach your project as well as all the information you need to select the right system.
The one-day event is being held at The Derby Conference Centre in Derby on the 18th September. Tickets are selling fast so be sure to grab them now from the link below and use code "OPTIMUM" for £200 off. Don't miss you chance to be part of the future.
Please note this event is strictly for manufacturers only