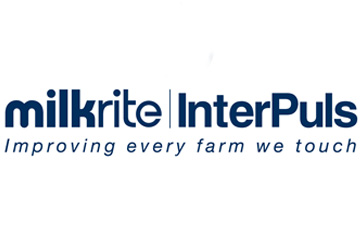 It is a great pleasure to share how we have been working with milkrite|InterPuls, a global manufacturer who provides a variety of solutions to the dairy industry. The business has changed a lot over the years since their current systems and processes were implemented. It is now a priority for them to review and optimise their business systems and business processes to ensure they best support their future plans and strategy.
"Optimum PPS have been a great partner for milkrite|InterPuls – thanks to their in-depth knowledge of modern systems, ways of working and speed of delivery. Optimum's approach of combining people with systems and processes resonates as an effective approach to optimising performance. Optimum are helping milkrite|InterPuls to achieve its bold growth ambition while delivering differentiated experiences for both customers and employees, in this way building a brighter future for the dairy industry through the implementation of state of the art technology and digitalisation."

Andrew Porter, Chief Financial Officer
Optimum PPS were originally engaged to undertake a Business Blueprint, Solutions Review, and Roadmap exercise as a first stage in their change journey. Our team looked at current processes to get a robust picture of milkrite|InterPuls "As Is" and helped them to define their future "To Be" improvements. This allowed us to assess whether their current systems should be optimised to better fit their requirements or whether new technology was necessary. The end goal was to have a clear path forward on how the business can best invest for ambitious growth in the future.
Having successfully completed these stages it was clear that a new ERP system would be the best approach and we were engaged again to carry out our System Selection exercise. As milkrite|InterPuls now had a Business Blueprint, we were able to create detailed ERP system requirements that could be used to compare different vendor options. Our unique scoring matrix then helped to rank the offerings as well as highlight what requirements might require a separate bolt-on solution.
There are a couple of key focal points for the project to be taken into consideration when it comes to a future-proofed and fit-for-purpose ERP solution:
Due to the global nature of the business, handling multi country, multi-currency, and multi regulatory scenarios is imperative
A key objective is to standardise across the group to drive out synergies and improve effectiveness
The ability to easily access and analyse data across the business is a priority to enable the senior management team to make informed business decisions
milkrite|InterPuls are taking a proactive approach to the project and as well as considering their core business systems they are also keen to see how the latest business intelligence tools can assist their business. These forward-thinking projects are always great to be involved with and the result can often be truly transformed, optimised business functions.
milkrite|InterPuls is a global leader providing complete milking point solutions to dairy farmers across the world with the aim of improving every farm it touches.
You can find out more about milkrite|InterPuls here.