Lir Chocolates – ERP Project Management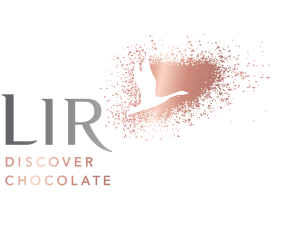 We've been carrying out ERP Project Management for Kinnerton Confectionary for a few years now.  Projects have included a QAD ERP upgrade, a DynaSys S&OP system implementation and a Blueprint exercise for the Australia operation followed by the subsequent QAD ERP implementation and process rollout.
So, we're absolutely delighted that we've now been asked to carry out the ERP Project Management role for the forthcoming QAD upgrade rollout for another subsidiary of the Zertus Group, Lir Chocolates in Ireland.  This will enable Lir to take advantage of some enhanced functionality within the ERP system and roll out the associated process improvements to drive business efficiency and effectiveness.
"ERP projects have many moving parts and it is essential to have excellent project management if they are to be delivered properly.  Optimum have proved themselves a great partner by bringing other complex projects to a successful completion and so were an easy choice for managing this project."

                                                     Matthew Davies – IT Director
This is what Optimum PPS are all about – complementing our client's teams to build a strong and successful partnership and delivering results.  We absolutely love when we become the go-to for project delivery.  The satisfaction and motivation we get when we can keep delivering value as trusted partners is what drives us.
"Life is tough sometimes – as if ERP projects aren't hard enough – you then need super-human willpower when your project is in a chocolate factory 🙂 "

The Optimum Team
>>Get in touch if you need some help to deliver your ERP project – we specialise in ERP project management.  Our independent and impartial project managers and ERP experts have the experience and expertise to ensure successful and effective change is delivered.
Phone: +44 (0) 141 221 3257
Email: info@optimumpps.co.uk
Kinnerton and Lir are part of the Zertus Group (www.zertus.com) who produce and market high-quality foods with a particular focus on confectionary.
Kinnerton Confectionery is Britain's largest independent manufacturer of chocolate and novelty confectionery specialising in character merchandising.
Find out more here: www.kinnerton.com
Lir Chocolates are a leading provider of premium chocolates to major retailers.
Find out more here: www.lirchocolates.com