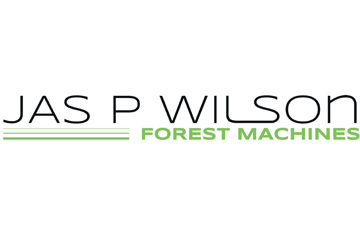 We are excited to announce a new client in the Forestry & Energy industry, Jas P Wilson, who have engaged Optimum PPS to deliver the ERP Requirements and System Selection stages of their ERP project. As part of the ERP system implementation, they also want to improve their current ways of working process by automating and streamlining their currently time-consuming manual processes activities. A key objective is to improve the reporting and analysis capabilities alongside real-time, holistic view of the business to enable more agile business decision making.
With no ERP system currently in place, there is a great opportunity for Jas P Wilson to improve efficiencies and they want to ensure they approach the project correctly – and they wanted the expertise of a trusted, independent partner to help guide them through the process.
Founded in 1964 as a family business, the company remains family owned and operated, with customer support at the centre of everything they do. The present-day business is led by three directors and family members– Billy Wilson, his brother Iain, and his son Jim. Jim Wilson has been heavily involved with this project from the start, and as he sets out below, this is something fundamental to their ambitions as a forward thinking, large employer.
"The business has always tried to operate in an innovative and forward-thinking way to ensure we utilise the skills and talents we have developed on site to grow our business. We have identified a need to implement an ERP system to further improve the manufacturing side of our business. We believe this will deliver the next steps needed in our Continuous Improvement Journey for the benefit of our team and the end users of our products and services. As the implementation of an ERP system is a critical step in our journey, we decided to appoint Optimum PPS to support us to ensure we maximise the potential of the project and realise the benefits it should deliver. Optimums approach from the start has been very professional and practical, with great care and attention taken to ensure that they understood our manufacturing processes and the key goals of the project. This initial stage of the project has allowed all the stakeholders to have an input, which is already bearing fruit. We look forward to the ongoing relationship as we work towards selection and implementation of the ERP system with the expert guidance of Optimum PPS at our side".

Jim Wilson, Director
Our team will work alongside Jas P Wilson to build out the requirements of what they need from an ERP system as well as help to get as much information out of people's heads as possible. Once we complete the requirements gathering stage we will then move into our selection and tender exercise to help Jas P Wilson select a system that best fits their functional requirements, budget, and timeline.
Jas P Wilson has developed into one of the UK's leading national suppliers of forestry and firewood equipment and machinery. They work with customers of all shapes and sizes covering a range of sectors and professions, including forestry contractors, Tree Surgeons, woodland and Country Estates owners, firewood dealers Biomass Producers/Retailers, Colleges and local councils.
You can find out more about Jas P Wilson here.