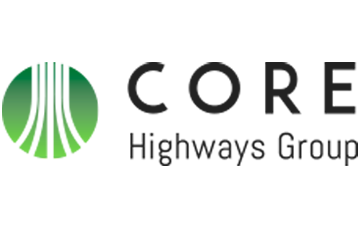 We are delighted to be continuing our work with Core Highways as their ERP project progresses to the implementation stage. Following on from a successful Blueprint and Requirements Gathering exercise, Core Highways have selected IFS as their new ERP system.
Core Highways are undertaking a transformation project to bring all companies in the group together on one ERP platform. This investment and preparation for the future will help improve efficiency and drive value across the group.
"Following on from our successful system selection we were very keen to retain the involvement of Optimum during our implementation phase. Bringing their knowledge as a partner to support and manage our business and implementation providers to deliver a world leading IT system. Optimum's understanding of our business aligned with their extensive experience of ERP implementation will ensure the system solution provides the functionality the business needs and the project is delivered on time and to budget. I look forward to our continued relationship leading to a successful project delivery!"

Richard Street, Head of Strategic Projects
Optimum PPS will be the ERP implementation partner for the project with the following key roles identified:
Governance and Board Advisor
Solution Management
Data Migration Management
Training Management
As always, we will work as an extension to the client's team whilst working closely with the IFS partner – bringing ERP and project expertise and experience to ensure the project lands successfully.
It's exciting times as we bring this significant investment and transformation to fruition and deliver the business benefits and improvements highlighted in the Blueprint.
Core Highways Group is a leading provider of traffic management and associated highway services. Providing a nationwide service, the group is founded on successful, well established brands that are trusted by our customers. You can find out more about Core Highways here.