I will be facilitating a roundtable discussion at the UK Power BI Summit this week.  Ahead of the event, we thought we would take a moment to highlight a few key features that are unique to the Microsoft Power BI software.
We are of course 100% idependent and impartial of any particular BI solution, so we're always working to understand the pros and cons of the different options in the marketplace and ensuring we can recommend and implement the best solution for each customer's needs.
Power BI is a very powerful BI tool (yes, pun intended!). There is a big focus on it being a 'self-service' business intelligence platform. It is designed to be relatively easy to use from the board room to operations, and not just the IT department. It also boasts customisable data visualisation as well as built in modes that cover the more common data visualisation requests. But, there are plenty other Business intelligence software providers that offer this level of functionality. So, what makes Power BI unique?
In our opinion, two of the stand out features of Power BI are its Q&A feature and its immediate and simple integration with Office365 as well as the entire Microsoft business software suite.
How Power BI Integrates with Existing Software
You may think that mentioning Power BI's ability to immediately click with other Microsoft software as a unique feature is stating the obvious. However, this fact should not be undervalued. Implementing business software on the scale of a business intelligence platform is a potentially disruptive task. So any opportunity to reduce the risk or impact of business disruption should be considered.  And anything that makes the implementation easier should be considered.  For example, if your business is implementing BI for the first time after reaching that stage of business growth, being able to have a BI platform that integrates with your basic software such as Excel and Word can be hugely beneficial. All of the existing data sets stored in MS file formats can be inputted in to Power BI with speed and ease. This can significantly reduce the time consuming, often laborious, but hugely vital task of data inputting. For businesses of any size embarking on a project, being able to reduce implementation time without impacting on the quality of the outcome can be a silver bullet to project success. Especially for smaller businesses with fewer resources to hand.
To Get the Information You Need, Just Ask Power BI the Question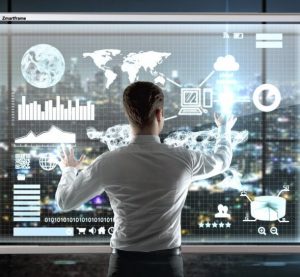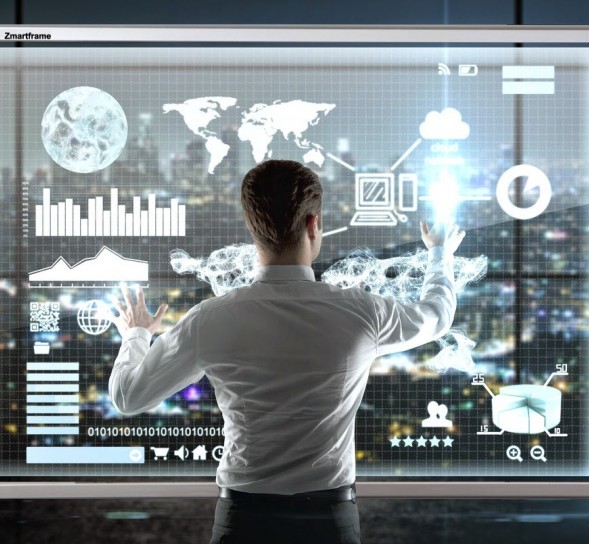 The Power BI Q&A feature is a pretty unique offering at this time.  Although we expect other vendors will bring in a similar function in the future.
The Q&A feature allows you to ask Power BI to deliver visualised data using common language. For example, you can simply type 'What were the total sales for last year' or 'What are the profit margins of our best-selling products' and Power BI will deliver the results. You can even ask these questions using voice command via Cortana if you want the true Minority Report experience. This function increases the ease of use for even the most novice user. Being able to pull up that kind of data with that level of speed and efficiency is always going to be a benefit whether you are a CEO of an international organisation or a sales manager of a start-up fighting to compete with the big boys. Of course other software can deliver this information but this unique function makes accessing crucial, business critical data from Power BI easy for anyone.