To tackle the problems of tomorrow we need a workforce with new, digital skills. Insp-hire was an event hosted by Nine Twenty, in partnership with SmartSTEMs, and was an all-day extravaganza of fun! The aim of the event was to inspire kids aged 4 to 14 to think about digital and technology-based career options in the future. Parents and kids got to experience industry 4.0, from how things currently work to the future of different industries.
Delighted to lend a hand in helping to inspire the next generation of workers, we got to work coming up with an engaging way to show the benefits of industry 4.0 and the work that Optimum does. With over 40 other businesses attending we knew we needed something good to stand out and get kids engaged.
Step up James, Lisa, and Ziv, the creative geniuses who were attending.
They put their heads together and came up with the idea of having the kids test both old and new ways of working so they could experience the improvement for themselves.
[su_row]
[su_column size="1/2″ center="no" class=""]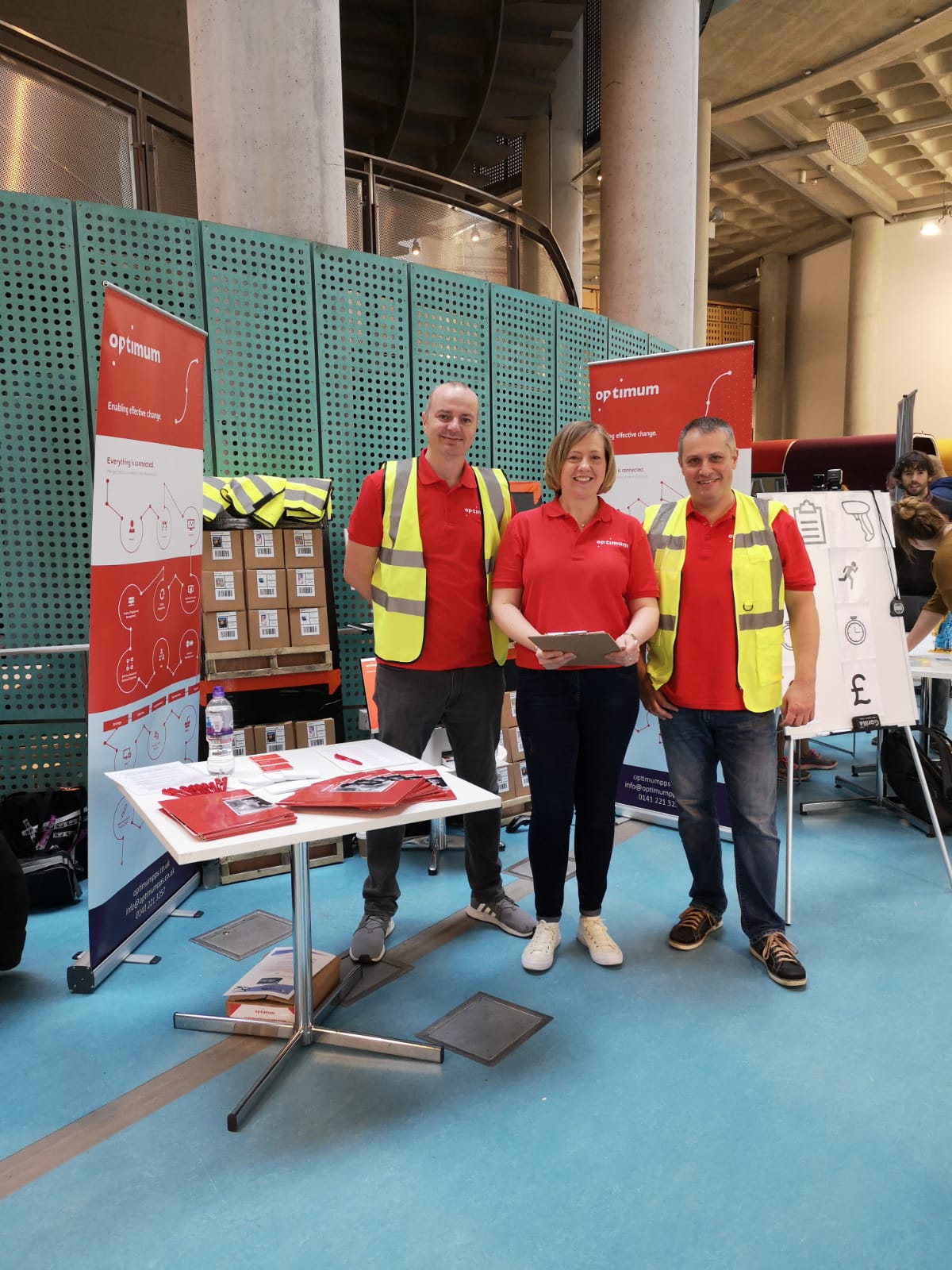 [/su_column]
[su_column size="1/2″ center="no" class=""]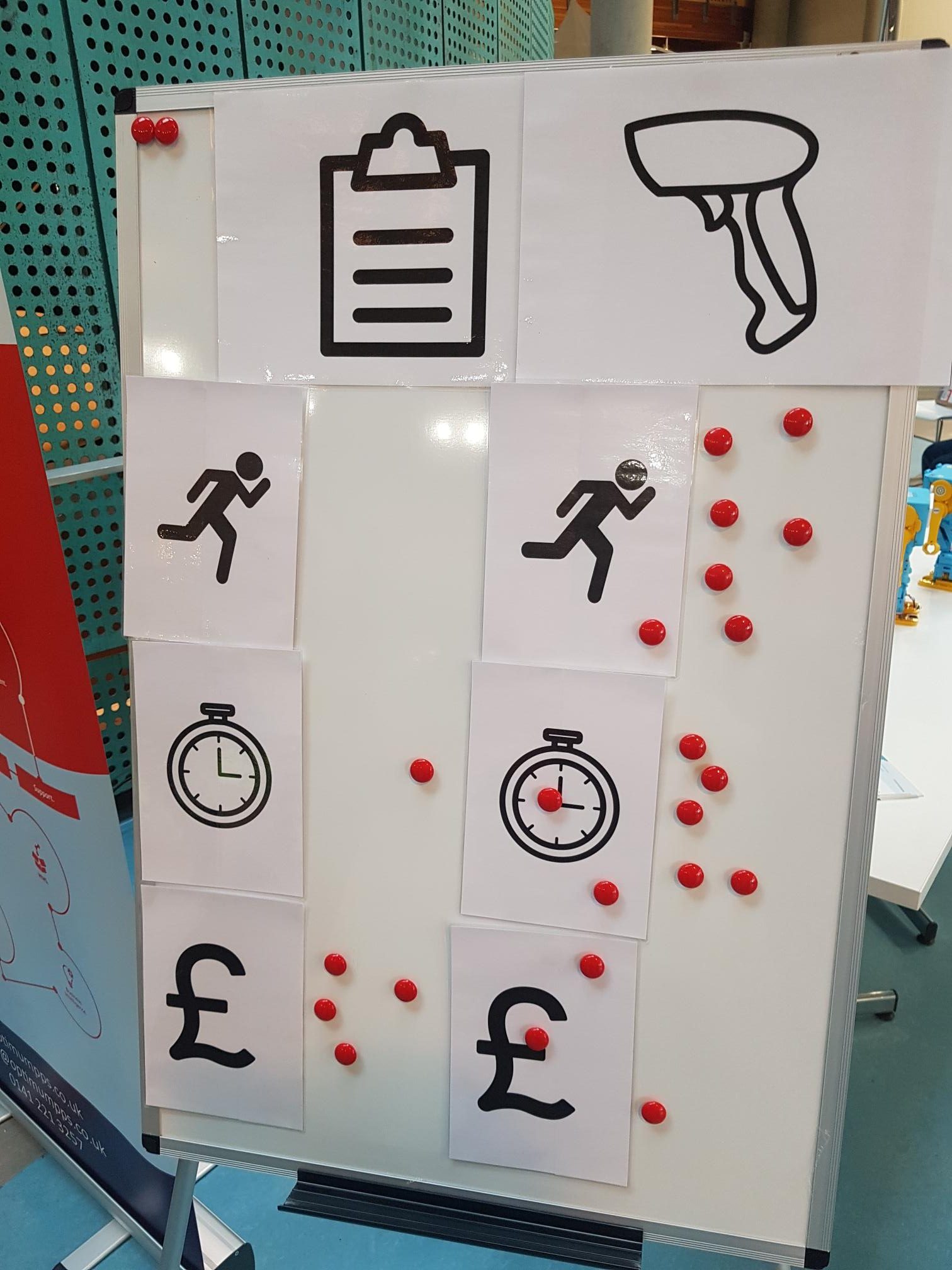 [/su_column]
[/su_row]
Setting up to Insp-hire
From drawing concepts to final design, everyone was full of ideas. After we got rid of the ridiculous (involving a pallet truck) and the impossible (an army of drones) we settled on looking at how the introduction of technology helps warehouse staff. The idea was to have the kids count one of our DIY shelves by hand and count the other using an electronic scanner, then compare the results of both.
It took a few late nights, borrowing of equipment, and even some coding thrown in but the end result was worth it. Our warehouse shelves were ready for scanning and we had certificates that the kids could print their name onto – another example of industry 4.0 at work!
[su_row]
[su_column size="1/2″ center="no" class=""]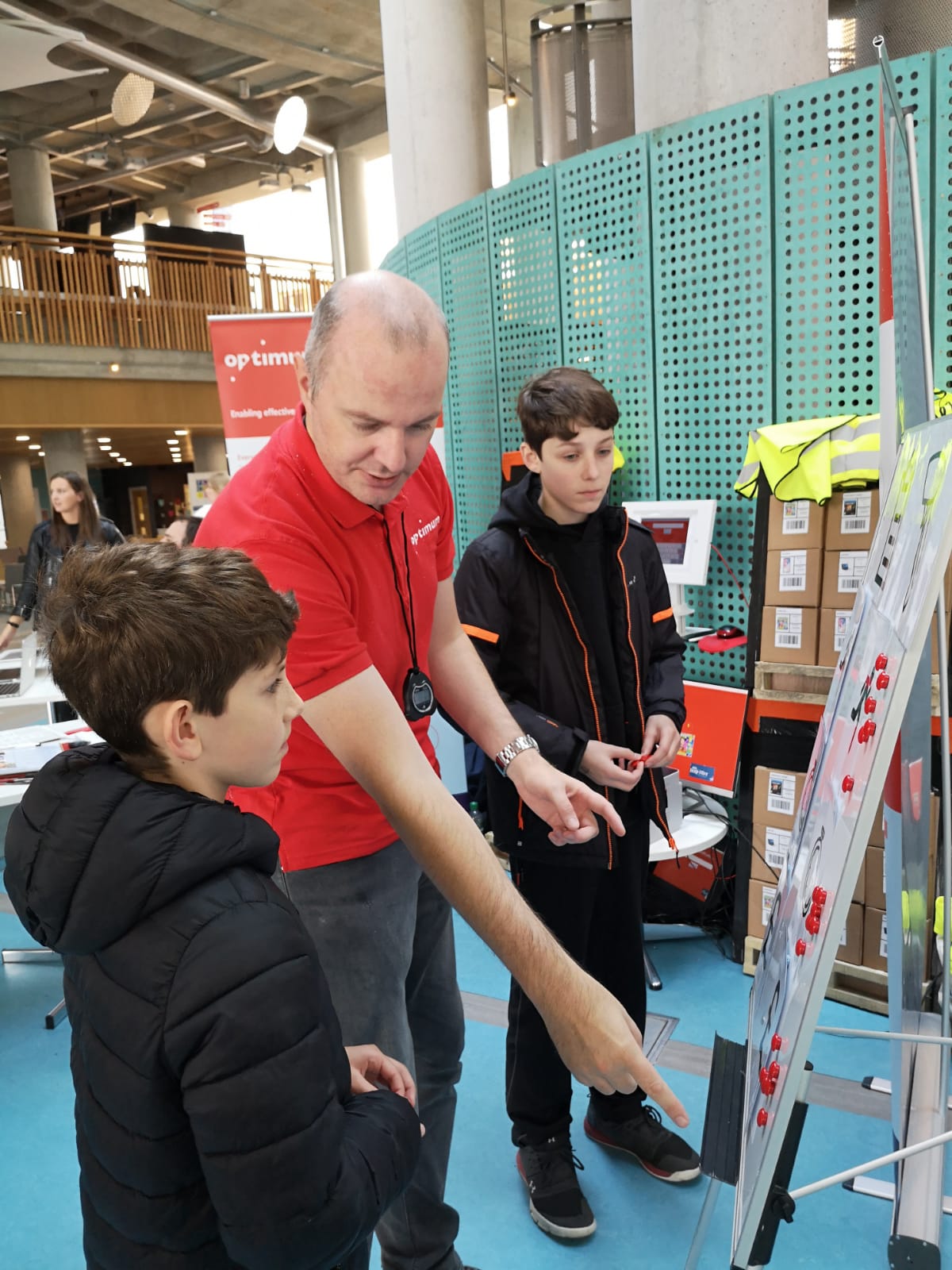 [/su_column]
[su_column size="1/2″ center="no" class=""]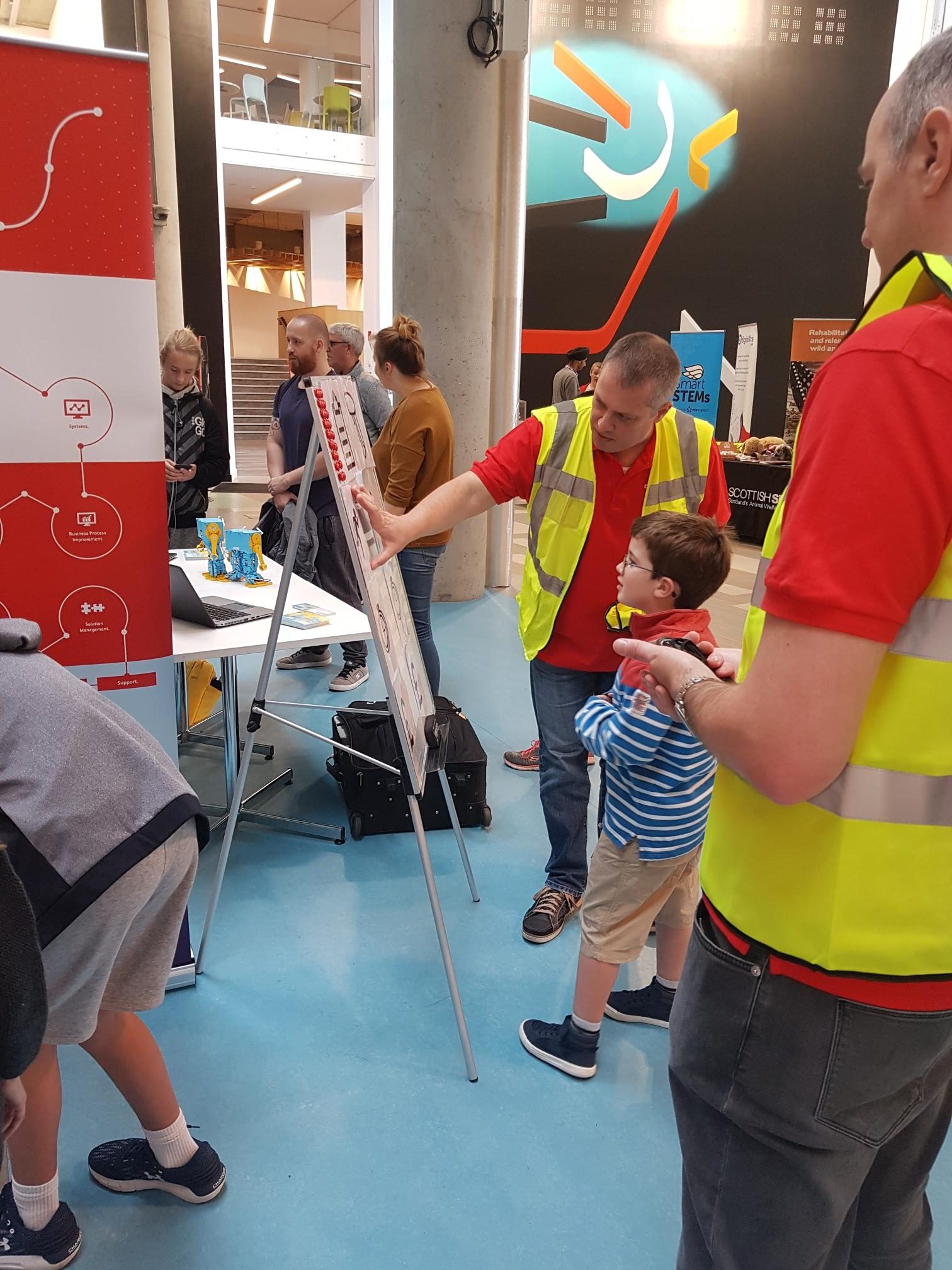 [/su_column]
[/su_row]
On the Day
On the day it was an early start to get things moved to Glasgow Caledonian University and set up for the arrival of 1400 guests. Everyone was nervous, hoping that the vision we had created would come to life in a practical and fun way.
As the families started to role in at 10am it became clear that we were on to a winner. The whole day saw the stand visited by kids of all ages as they engaged with the task at hand. There was barely time for a break as more and more people wanted to visit across the day, which was great in hindsight but tiring at the time.
We couldn't have been happier with how the day went with families engaging and smiling with what we had brought. Insp-hire was an excellent event that allowed children to experience what their future jobs could look like in a way they had never seen before.
[su_row]
[su_column size="1/2″ center="no" class=""]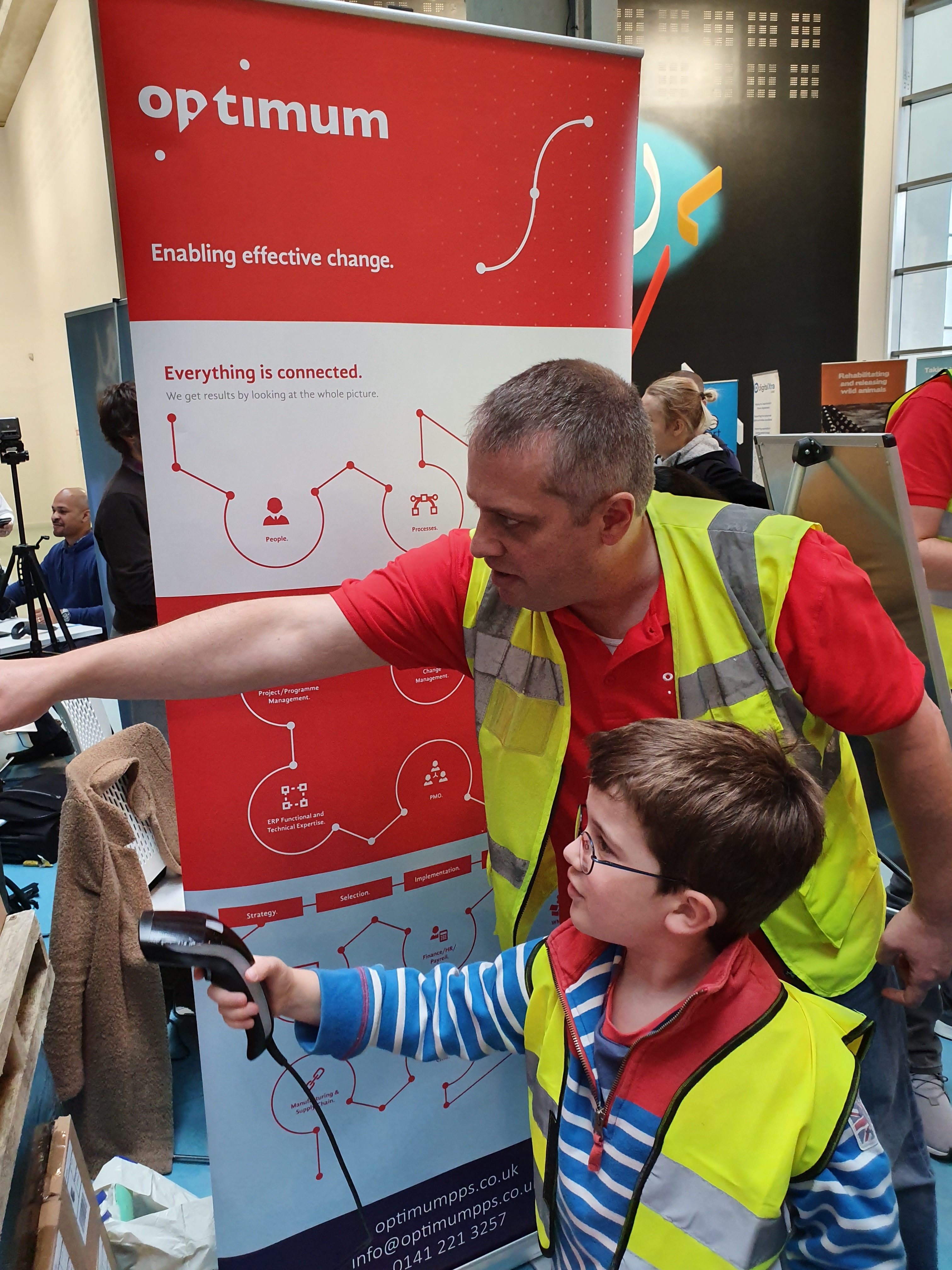 [/su_column]
[su_column size="1/2″ center="no" class=""]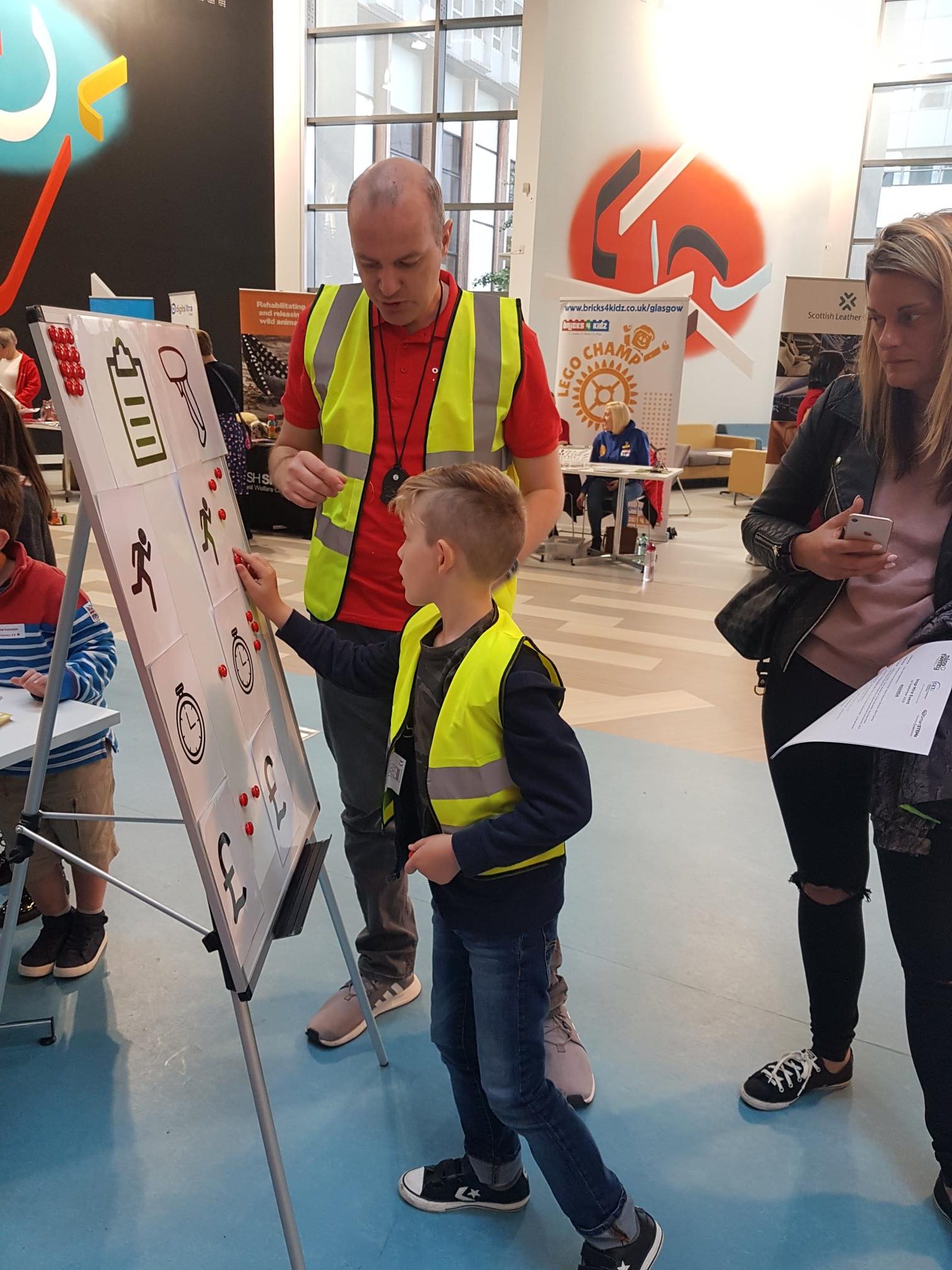 [/su_column]
[/su_row]