Today is Halloween. The few of us in the Optimum PPS Glasgow Office are of the age where the thought of dressing up and walking around in the cold asking for chocolate from strangers doesn't hold a great deal of appeal. However, to avoid being a "bah humbug" (yes, yes. I know, wrong event!) we thought we would make an attempt at joining in on the ghoulish fun.
Instead of sharing paranormal Halloween tales, we thought we would go even scarier and regale you with some short stories of work place mishaps that are so blood curdling they should come with a 12a certification! We have all had those moments when our stomachs churn as we realise the consequences of a mistake and I am sure anyone reading these brief anecdotes will be able to identify with them.
Disclaimer: Please note, these stories are not from our team. They are tales we have come across from friends and peers.
(Optimum don't do project mishaps!)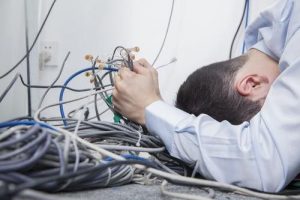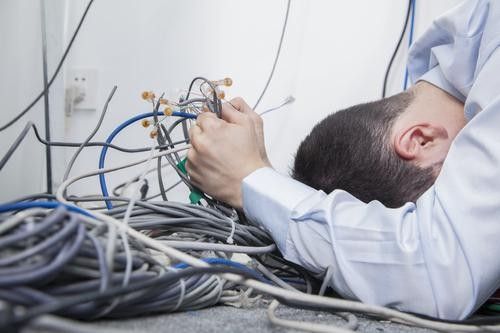 Tale 1: Death by Delete (by Cen Sored)
I had just started my first job after university, although I had limited systems experience I had been given an important task. My brief was to standardise the chart of accounts for Australian and Asian companies. My colleague was teaching me how to use SunSystems as well as SQL in order to get data out along with updating the data both directly in the system and in the database directly.
I extracted the chart of accounts easily enough… managed to update them in Excel… things were looking great. The consolidated reporting is going to be so much easier for the CFO as soon as they are uploaded and the existing data re-mapped (I thought to myself).
Upload done…. but… what?….how?……NOOOOO!! Somehow (to this day I still don't know quite how, and why I had that much database access as a 'newbie') I had deleted the chart of accounts from the production environment while the business was still operating. After recovering from heart failure, my very supportive boss and the CIO at the time, calmly showed me how to restore a table from a backup database.
Disaster averted, chart of accounts reloaded and lesson learnt about testing, testing, testing…
Tale 2: Guess Who's Not Coming to Dinner  (by Ann Onimous)
During the 1st week of a go live, the Tech Services manager had decided to remove an account from the AS400. The user name appeared to be that of a project team member who had left. No harm done, or so it would seem. However, the name was in fact the main system account for the MRO and purchasing modules! The account had been used to install the software. On deleting the account he was asked if he wanted to also remove objects owned by that user. He said yes and we lost a huge chunk of the system.
That evening there was a post go live meal arranged to celebrate with key users and the project team but only half made it as the others were all working into the night to restore the system and then re-enter the days transactions.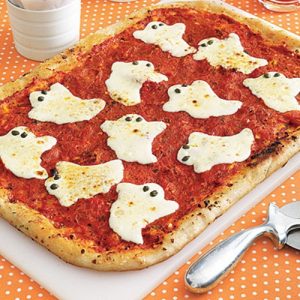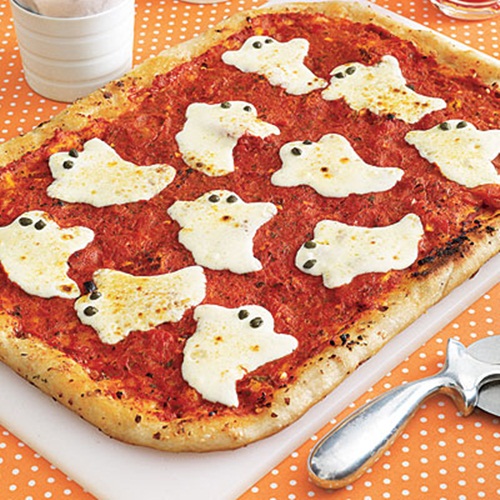 Tale 3: Don't Go Out for Pizza! (by Red Acted)
After a long day and week preparing for a go live, we had reached the final stages and everything was going smoothly. I decided to be kind and go and fetch some food for the team. Pizza was democratic choice, so I picked up my jacket, said see you soon and was on my way to collect pizza. When I returned, there was strange atmosphere on the stairwell and i thought i could hear a scream down the corridor. I picked up the pace and opened the door to the office………
The atmosphere I felt on the stairs overwhelmed me as soon as I opened the door and it became apparent the scream I had heard was from one of the team members. The frantic typing of keyboards, the persistent swearing from everyone and panicked look in everyone's eyes informed me that, maybe I shouldn't have come back. After calming a colleague down briefly, she explained what had happened.
They had realised that the customer master data load file was out of sync by one line – so basically all the cross references in SAP were one line out! We had to manually correct the records. I can't remember how many we had to do but I'm sure it went on til about 3am… then we had to get up at 8am the following morning to start stuff all over again.
I have not eaten pizza since that day.