Petainer's Journey to a Global Player
Optimum have been working with the team at Petainer for a number of years now. It's been such an exciting time in their development and really satisfying for us that we've been able to play a part in their growth and global expansion by helping them deliver several business and systems change projects. Really these have been enabler projects – underpinning their ability to execute their strategic plans and optimising business processes.
Since the current ownership team took over in 2009, it has been quite a journey for Petainer – becoming a pioneer in high performance plastics packaging, expanding beyond Europe, and developing exciting new products.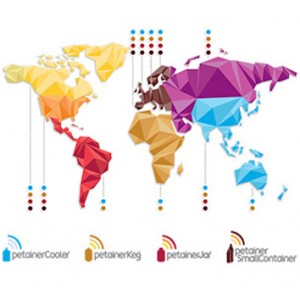 International Presence
Since 2009 Petainer has focused on expanding it's European base and is now able to provide global reach supported by local teams. The company's corporate head office is situated in London with manufacturing plants and R&D centres in Czech Republic, Sweden and Russia – and now also India, having just opened a new facility there in December.   The business is expanding in the USA and has presence in Australia and South Africa too. All supported by global sales teams.
Innovations
The industry and markets are changing, and Petainer have been at the forefront of this development. Such as with the introduction of PET kegs as a cheaper and greener alternative to the traditional steel kegs in the wine and beer industry. And advanced polymer engineering now making 2-stage production in HDPE possible – offering significant material reduction and shelf life improvements.
The Future
Petainer has developed significantly since 2009. And Annemieke Hartman-Jemmett, Petainer's Group Commercial Director sees a bright and successful future ahead for Petainer: "Today we are a global player. We continue to focus on understanding customer needs, match our innovations to secure enhanced outcomes that deliver on our customer business objectives. Additionally, we focus on adding new products to our portfolio and continue to aim to make a difference and add value to brand owners in both local and global markets."
> For more details on some of the projects we've carried out at Petainer, check out the case studies on our Customers page – link
> And for more details on Petainer – check out their website – link