Challenge.
Waverley Care is Scotland's HIV, hepatitis C and sexual health charity, working to make a positive difference in the lives of people affected by the conditions. They were using Carista as their case management system which was coming to end of life, and they needed help to move away from it. So they got in touch with Optimum PPS on recommendation from other charities.
Waverley Care recognised that changing system also provided the opportunity to address some of the shortcomings that existed with their current system and associated ways of working.
Some of the key issues were as follows:
Unable to rely on system data as system not used consistently across Services
Lots of different workarounds and disparate spreadsheets required
No standardised processes and ways of working
Duplication and double handling of data
Not easy to report and have joined-up view of the organisation
Clunky system that was difficult to use and seen as a hinderance by the team
Ultimately, Waverley Care needed a new system that enabled teams to work together in a more efficient way and to focus on the support and care provided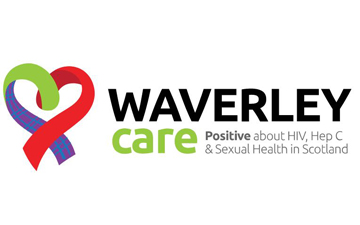 Solution.
Optimum PPS were engaged to help deliver the goal below:

"To implement an organisation wide Case Management system that is fit for purpose, robust, flexible, adaptable, easy to use, and that allows Waverley Care to capture, view and measure the work they do and report on it easily"
We used our business systems and project management experience to deliver a Requirements and System Selection exercise:
Requirements Gathering & Documentation
Tender Management
Selection Workshops
Selection Scoring and Analysis
We worked with teams from six different service areas to ensure that all service specific requirements were discussed and documented. Once we had robust business and system requirements, we used our knowledge of the charity sector to invite the best potential system providers to demonstrate their solutions. These solution workshops were focused on what Waverley needed, which allowed us to score each system using our proven scoring matrix to help Waverley make an informed decision on what system was right for their needs.
The team at Waverley Care were very enthusiastic and excited about the implementation of a new system – which is great for keeping momentum and was a real boon during the project.
Deliverables.
Analysis of current issues & future requirements across People, Processes, & Systems; across the six Service areas
System requirements and scoring matrix toolset
Managed tender & selection process
Selection of best fit for purpose solution versus organisational needs and budget
Improved future operational model across service deliver
Benefits.
Expert independent resource to manage and guide successful selection of new system
Ability to capture and store real-time information centrally, efficiently and in a digitalised and standardised format
Improved information visibility and sharing across teams
Ability to capture and view info on all the different service areas in a consistent and joined up way
Ability to work more efficiently by being able to access information anywhere using mobile technology
Ability to generate efficient, accurate and layered reporting that is aligned across the organisation and can be trusted
Improved ease of access to information held and is easy to extract
Safe and secure storage of data – ensure data is kept in compliance with GDPR
Standard processes & procedures that can be adopted by all areas of the business
A system and supporting processes that help people do their jobs, rather than be a hindrance