Challenge.
The Action Group, a charity for children and adults with support needs and learning disabilities, needed support to move from their legacy IT system that was coming end of life. Work was already underway, with the Access People Planner & Care Planning solution selected as a replacement system for their Carista business system.
Due the project commencing during the COVID-19 pandemic, The Action Group assessed that that bringing in professional project management support would provide the best opportunity for success, while ensuring no unnecessary disruption to services.
There was a deadline to hit given the looming end of life of the current system. And due to the nature of The Action Group's work, there had to be consideration for the rules and regulations that exist in the charity sector particularly around case management, client confidentiality, and GDPR.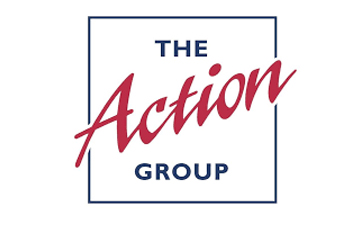 Solution.
Given our strong track record and reputation for delivering IT system and digital transformation projects successfully within the charity sector, we were perfectly placed to help deliver their IT system project.
We carried out the project manager and solution consultancy role and used our proven project implementation methodology and toolset. Our focus was on ensuring the project and solution took the right path, stayed on track, and delivered the required business benefits.
We took a flexible resourcing approach to accommodate the fluctuating demands through the project lifecycle.
The key aspects of the project manager role was as follows:
Drive project forward: what, why, when, who, how
Planning, organising, securing and managing resources to deliver the project
Risk management, issue management, change control
Managing and delivering change across People, Process and Systems
Building strong and effective working relationships with The Action Group team as well as the Access Group who were the system provider was key to a successful project.
Deliverables.
Replaced Carista with Access system for Care Rostering and Care Management
Single, unified data source
Exports built and validated for back-office functions; Payroll, Invoicing & Absence
Stable platform for future growth
Reviewed and amended existing processes
Systemised and automated ways of working
All front-line staff fully trained for Go Live
All data successfully migrated
Business-led technology change
Minimal disruption to services
Business risk decreased from previous unsupported system to ACCESS
Benefits.
By bringing in Optimum to assist with the project management of the largest change management programme we have ever undertaken, during a pandemic, allowed us to keep our resources focused on where they were needed most – our services and the people we support. This project was not just about replacing a legacy system, but was also part of our digital strategy to digitise our care planning.
The fact that the project was delivered on time, within the context of COVID 19 is testament to our amazing staff and managers. But we couldn't have done it without the support and knowledge of Optimum. We choose Optimum due to their track record in the Third Sector in delivering similar projects. And they delivered.
Paul McCrory, IT Manager