Challenge.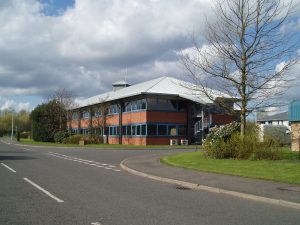 The Samson business model had changed from an in-house engineer to order, manufacture and installation of large capital equipment projects to one where the manufacturing was done externally.
Due to re-structuring, the workforce had little knowledge of the existing legacy Baan ERP System and as such confidence in the existing system was low. This had led to the teams reverting to using spreadsheets to run the business, and 'islands of information' were maintained by the individual departments.
Existing system data was unreliable and used really only for the production of some paperwork and finance accounting.
A new MD was appointed to turn the business around – he really needed to get information flowing through the business properly so he could get one picture of the truth to understand the true KPIs of the business and to base key business decisions on.

Solution.
Optimum PPS were engaged to assess whether their existing Baan ERP system was fit for purpose to run the business, or whether a replacement ERP system was required.
We carried out a project which was a blend of our ERP Health Check and Value Discovery exercise.
A relatively short but intensive exercise to review People, Processes and Systems with an assessment against best practice resulting in options and recommendations for a future roadmap.
Deliverables.
The key findings of our ERP assessment and overall Health Check was:
1.The processes, systems and organisation structure in place had been implemented when the business manufactured their own products and hadn't been re-aligned to the new business model.
2.The key issues were not directly a result of lack of system functionality.
3.There was poor management of data with the system
4.There was lack of ownership of data and transactions
5.An ERP replacement would not benefit the business without addressing the organisation and process issues first
6.The business was not ready to cope with a new ERP system or implement it successfully as they didn't have the people or processes in place to make it happen (either at project implementation level or business operations)
We recommended the following ERP roadmap:
Fix the organisation, processes and data issues first before replacing the Baan ERP system
Leverage more value out of the existing ERP system by adopting best practice processes in each functional area of the new business model
Get better management reporting by cleaning existing database and getting owners for transactional data so that real time information is captured at single source
Create an automated interface from the CAD applications to the Baan ERP system to reduce duplication of effort, improve quality of specification data and speed up the process of getting specifications to the supply chain team to action transactions
Create a systemised project folder so that project P&L can be managed for each project with instant visibility of Actual v Budget v Estimated
Reconsider replacing the Baan ERP system further down the line
Benefits.
Our recommendations resulted in driving improvements into the business in the short term without the cost outlay, business disruption and associated risks of a new ERP implementation.
Implementing a new ERP system before the business is 'ERP Ready' is the main cause of ERP failures.
The optimisation programme will not be wasted effort as the business will be in a better position to select and bring on a new ERP system successfully which aligns effectively with their new business model and processes and with data already structured and cleansed.  This will enable a quicker and easier migration and transition.
The optimisation programme is now underway and the following benefits are being realised:
Organisational restructure with the right people being recruited for the right positions
Optimised business processes
Trained user base
More value leveraged from legacy ERP
Main business flow is taking a project all the way to delivery and associated project accounting
After Sales department now proactive to sales rather than reactive
Revenue has exceeded budget for the first time in many years
I immediately reached out to Optimum when we needed expert and impartial advice on the best course of action for our ERP system to help us deliver on our business growth plans. I had been impressed with their approach at Petainer and knew they were the business and systems change partner we could trust to help take us forward.
Malcolm Youll, Managing Director
TO SPEAK TO US ABOUT AN ERP HEALTH CHECK, PLEASE COMPLETE THE FORM BELOW