Challenge.
Circle, a Scottish charity providing a range of child and family support services, needed support to move from their current case management system that was due to become end-of-life. Their Carista system was no longer being developed to support the organisation's needs, and the teams had become frustrated with its shortcomings especially the complex and cumbersome process to set up family records with associated family member records, and the need for outcomes data to be extensively manipulated to produce meaningful reports.
In order to demonstrate the vital link between the work being carried out by the Circle teams and the outcomes being achieved by the families they were supporting, it was vital that a suitable replacement was found that could handle the main areas of case management, family support plans and outcomes recording and reporting. And these areas needed to be simplified, streamlined and linked to each other.
Circle is a small charity with limited budget, so we adapted our approach to reduce the costs but still ensure they got the results required. And that limited budget also applied to the replacement system options. But there are lots more low-cost system solution options out there nowadays meaning even those organisations with tight budgets can get the technology in place to help support improved operations.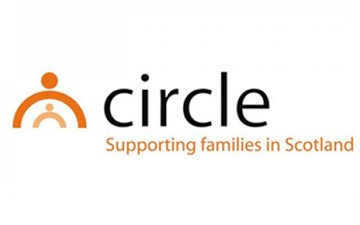 Solution.
To ensure Circle got the right system for their needs and budget we set out using our proven requirements gathering methodology.
This involved delving into the business requirements before translating that to system requirements to ensure their replacement system was fit for purpose and met the Project Goal:
"Implement a holistic, flexible, and easy to use system that allows us all to understand and visually demonstrate the value, the impact and the complexity of the work we do to strengthen families. The system should also enable us to share information with families and other external parties."
Once the system requirements and associated improved business processes were established, we then moved into system selection stage. We used our system selection toolset and project management skills together with our market and technology knowledge. We shortlisted suitable system options for the Circle team to score and assess and the robust process meant they could select a new system with confidence.
This was all carried out by working closely with the Circle team who were all super engaged and invested in the project. That good working relationship is always key to maximising project success.
Deliverables.
Detailed system requirements
Solution option shortlist
System selection scoring and analysis
System walkthroughs and workshops
System selection
Improved future operational model
Benefits.
Ability to easily evidence the work Circle have done and show progress of the families they support
Flexible reporting that can be adapted to the right stakeholder
Able to store information centrally and efficiently in a digitalised and standardised format
Link between case records, support plans and outcomes
Able to access information from any location to boost efficiency
Increased empowerment of employees through self-service functionality
Increased confidence in the security and safety of data
Team buy-in and understanding of the information captured and the value of the system in use
Improved and standardised business processes
"Initially, we engaged Optimum for the requirements gathering exercise only, with the option to extend this to System Selection if we felt we required that as well. It became very clear to us early in the process that Optimum's approach of involving team members from across all areas of our organisation helped them to build an accurate picture of all our requirements, and helped staff feel engaged and valued. Optimum kept us on track too, and we were aware that we were following a much more rigorous exercise than we could ever have done on our own, giving us very defined process flows and list of system requiremen"
Annie Williamson, Business Manager