Challenge.
SAMH are Scotland's national mental health and social care charity. SAMH engaged Optimum PPS to support the delivery of their new Care Planning business system including an ambition to digitise their organisation. Their existing system was reaching 'end of life' within 6 months of the project commencing. This timeline meant there was a lot to do in a short timeframe and they recognised they needed external support to meet these ambitious targets.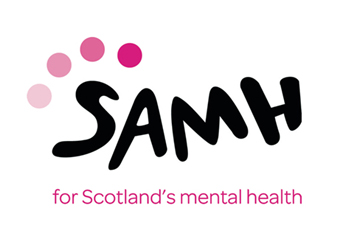 Solution.
Due to the timescales, our initial remit was to replicate their existing ways of working onto the new system. However, during the project initiation and gathering requirements our approach changed and suggested we use the business changing as an opportunity to streamline their business processes and unify their ways of working.

"Sharon's work was very good quality, she was conscientious, experienced, knowledgeable, very customer service orientated, wants to satisfy and she kept the team consolidated. We would not hesitate to come to Optimum if anything else arose. At the start of this project, we were novices at IT projects, however, now feel we'd be more attuned for any new projects."

Alex Cumming – Executive Director of Operations SAMH
As with any project, setting up a robust project plan to monitor delivery time, resources needed, budgets, along with identification and mitigation of risks and issues is always paramount. Using our experiences from previous projects, we recommended a phased implementation delivering the changes in the best way to fit SAMH's needs using our extensive delivery experience and flexing across different roles as needed. This used our expertise to alleviate some of the pressures ensuring the project stayed on track to meet its aims within the challenging timescale.
Deliverables.
Easy to use system which is used by all relevant service and organisational staff
Mobile system access to allow more effective utilisation of staff's time
Single point of recording all information for service user records, support planning and accident and incident recording
Self-serve real time information to reduce duplication of effort
Effective engagement, communication and training plan to all relevant staff
Identification of digital Access champion within each locality to help upskill the workforce
Implement new system ahead of current system becoming end of life in June 2022
Successfully migrate all supported people and colleague data
Increased data security and two factor authentication put in place
Go live of new system before ahead of existing platform becoming end of life

"It was a pleasure to work with SAMH on this important project and support them to deliver the transformational and cultural change across their organisation. Their colleagues showed resilience and a desire to make this a success. The timescale may have been challenging but we worked as a team to make sure the project stayed on track and delivered the right outcomes for SAMH."

Sharon McLeay – Optimum Lead Consultant
Benefits.
Single place to record and access Service User's support needs and interactions
-> saving time and ensuring teams are up to date when Service User's needs change supporting better outcomes
Mobile and web access to Service User's files
-> saving time and cost travelling to review files
Automatic prompts for Service User medication
-> reducing the risk of missing critical medication
Automated reminders for Service Users Review's to be completed
-> better service user outcomes
Easy to record and evidence Service Users Outcomes
-> making it easier to quantify the difference SAMH are making to their Service Users
Real time reporting on information being captured
-> enabling better decision making
Robust training programme and system launch creating Digital Champions within local Services
-> embedding the culture change needed to support their colleagues in the future
Sharon was very responsive; her quality of work was very high.  She has great customer service and understanding of what was needed whilst being mindful of our IT skills. She gave advice and guidance very successfully.  She had a good smart approach and good project plans. Altogether it's been a very positive experience and has provided great expertise.
Oxana MacGregor-Gunn - Assistant Direct of Operations SAMH