Challenge.
First Milk were implementing a fundamental business change by moving to a new 3PL supplier – for both warehousing and distribution functions.
The changes to business systems, interfaces, processes and ways of working had to be driven through and managed.  The risk of disruption to deliveries and service to customers (which include the major retailers) had to be very carefully managed – as the costs and consequences could be business critical.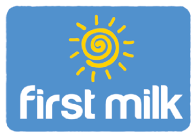 Solution.
A holistic and coordinated approach across all dimensions of the business to ensure people, processes and systems were aligned and cohesive.
We developed a detailed project plan and cut over plan in conjunction with the existing and new 3PL, and ensured that all parties knew exactly what was expected and when and where responsibilities lay.  The cutover plan was developed in such a way to get as much of the changeover work done up front as possible, to minimise the workload and risk during the cutover weekend.
There was really two key parts to the project:
Systems : Technical Solution Design & Delivery
People & Processes : Change Management
A couple of key transitional actions were implemented to prevent a knock-on impact to the normal day-to-day business of serving the customer base:
Transitional loads were agreed and built up each day with agreement of the current 3PL
Vehicle movements were tracked to ensure loads were collected on time.
Deliverables.
Cutover from the existing to the new 3PL provider was actioned as planned and fair to say the plan was delivered smoothly and without issue.

1. Business Systems & Interfaces
An automated interface was developed to ensure the integrity of data held in both the First Milk ERP system and the 3PL's ERP system, with backup reconciliations providing a "belt & braces" solution.  The systems and User Acceptance Testing (UAT) was led through to a successful conclusion.
2. People & Processes
Carried out detailed reviews and walkthroughs of the new processes both internally and cross-organisation. This iterative process ensured that the key people understood in detail the whole process and where they fitted in to it.
3. Manual Procedures
We developed a comprehensive procedures manual that proved invaluable through the walkthroughs, the training, the switchover and into live operations.
Benefits.
Customer service levels were maintained above the usual business target of 99.5%.  Service levels were not compromised during the cutover period of 10 days, which was a period of high levels of stock build and stock moves between the distribution and manufacturing centres.
Transition of staff from existing 3PL ways of working to new processes and procedures completed smoothly.
The success of the implementation was due to the plan being developed, communicated and committed to by all parties involved, staff being fully aware and trained in the new ways of working and having the right people in the right areas of the business to oversee and control the transition. The daily conference calls, with all parties taking part, also ensured any issues or concerns were raised and dealt with quickly, before they could become blockers to the project progress.
"The very smooth transition was down to having a clear plan, which had no impact on our customer service level, coupled with a great project team, which was guided by Optimum."
Sheena Kelly, Customer Services Manager
"We needed this project to run extremely smoothly to ensure a seamless service for our customers. In the event, they were unaware of the switchover, which was down to a well managed and controlled project, in which Optimum played a key role."
Chris Gooderham, Strategic Projects Director
"Having Optimum on board meant that we had the confidence that our technical solution would fit the business requirements and the people and process side of things were also in safe hands."
Gary Fraser, Business Systems Manager