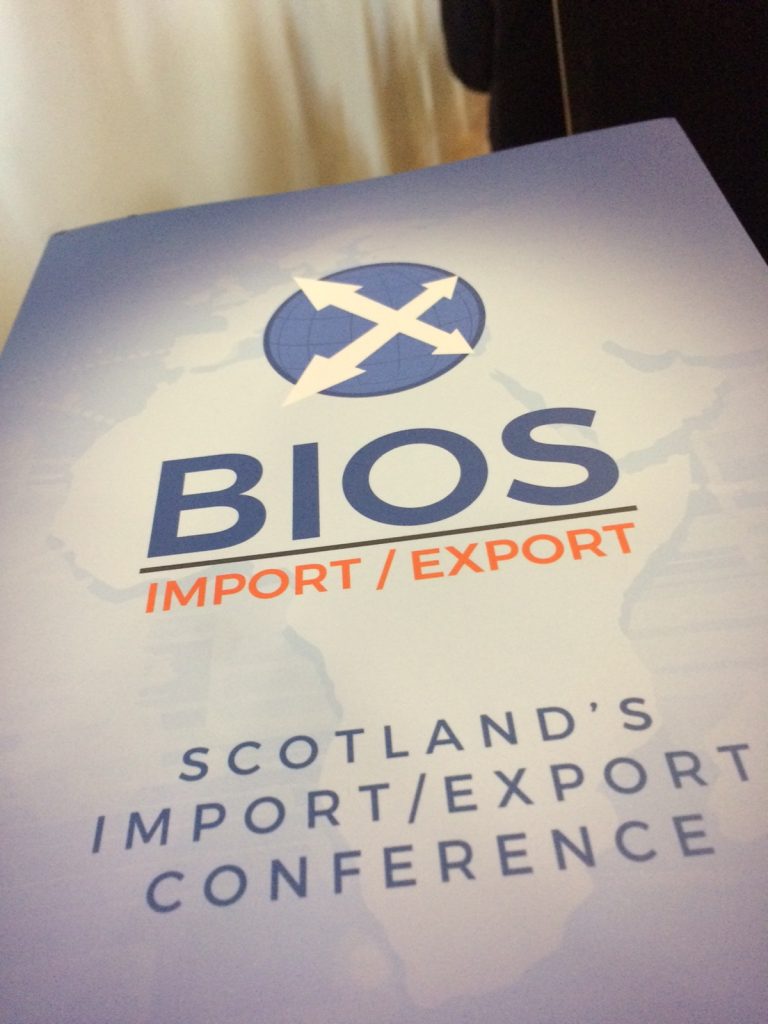 Yesterday I attended the BIOS 2016 Conference in Edinburgh – all about imports and exports in Scotland. It's always a bit of a lottery with these sorts of business events whether they'll be of value. But having recently opened up our new office in Glasgow, the main objective for us was to build on our understanding and awareness of the business landscape in Scotland. Also, one of the strongest sectors in Scotland is Food and Drink, a sector we specialise in, and obviously export is a key element for that sector. So we were appreciative of the invite from Amanda at Thrive.
Highlights for me were strong presentations from the likes of Paul Grant from Mackays and Fiona Houston of Mara Seaweed. Both at very different stages with their business, each focused on their unique business innovations that have been providing them a competitive edge in their market place and how they've approach the export channels. Each with inspiring business journeys and a reminder that it all really boils down to dedication, commitment … and a whole lot of hard graft!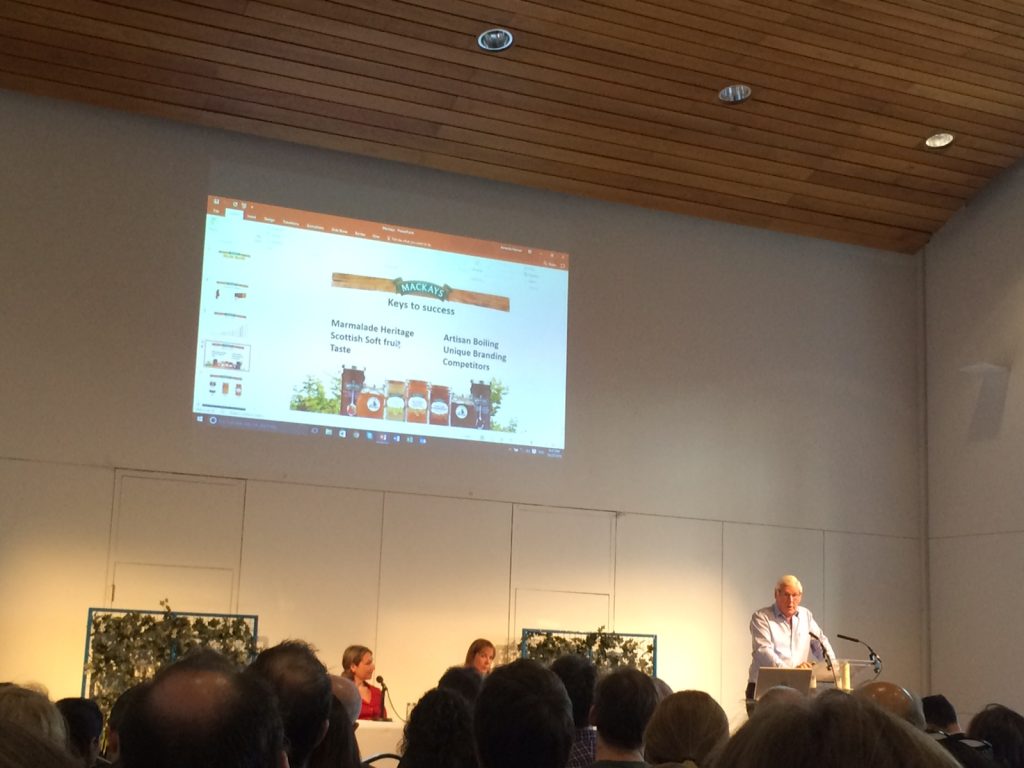 A couple of key points from Paul that struck a chord for me given our interest in manufacturing and packaging. Firstly, their dedication to sticking to traditional manufacturing processes to protect their superior taste, versus the more mass produced approach which can obviously be lower costs. Secondly, how their innovative packaging and labelling design, although more expensive to produce, was delivering a significant benefit against stiff opposition and giving them a strong point of differentiation to their competitors. So interesting, that even in challenging market conditions, the lowest cost of production is not always the right approach.
Fiona Houston then delivered an evocative talk based around how they are striving for success within a niche food market with their seaweed products. Fiona demonstrated a deeply rooted passion for her business and their innovative, nutririous, natural food product – blazing a trail in an innovative and niche market. (I'll be using my BIOS discount code to try it out!)
Fiona also touched on that for them the impact of Brexit hasn't had much of a negative impact and hoping that continues given that their export focus at the moment is focused on the US rather than Europe.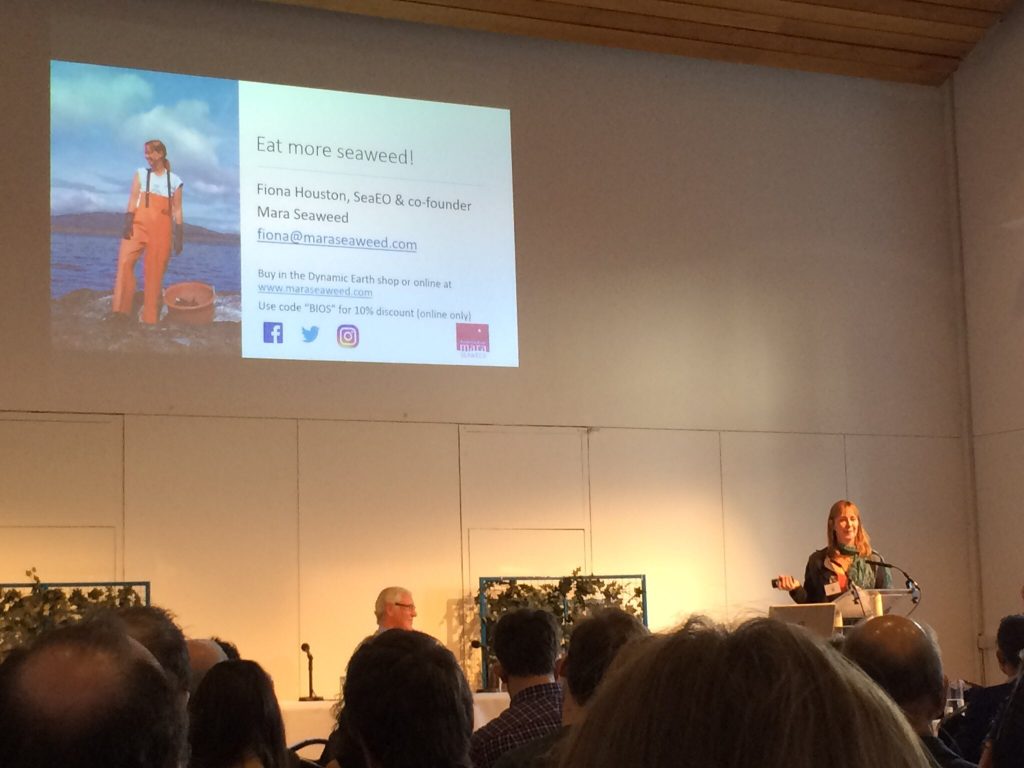 So the opening sessions for me were the best of the day. I have to say that after that, the day got overtaken with too much focus on Brexit and too much political debate. Obviously Brexit is a hot topic just now and the uncertainty and turmoil is not good for business. But there's only so much you can say about it given that the crux of the matter is that no one knows how it's all going to play out. I was there for a business event, not a political event, and at one stage it felt like an episode of Question Time. Obviously politics and business are intrinsically linked, particularly in the current circumstances. But for me the focus got out of balance. I've made the point before – rather than go round in circles with the ifs, buts and maybes – as business leaders, let's focus our energy on making our businesses stronger and ready for coping with the challenges ahead. Read Our Brexit Article Here
Other than that it was a good event, really well organised, and good to see such a strong turnout of companies at all different stages in their lifecycle. Great location too at Dynamic Earth which was a first visit for me.