Additive Manufacturing (AM) describes the technologies that build 3D objects by adding layer up on layer on material, whether the material is plastic, metal or concrete.  The term AM encompasses many technologies including subsets like 3D Printing, Rapid Prototyping, Direct Digital Manufacturing, layered manufacturing and additive fabrication.
AM has moved on from really just being used for prototyping and pre-production visualisations, to now being used to fabricate end-use products in aircraft, dental restorations, medical implants, and cars.
This is all part of the digitisation of manufacturing.   And there's a groundswell in thinking that this digitisation is a driving a fourth industrial revolution for manufacturing.  However, as with all things new and disruptive: there is some confusion in the sector on how best to embrace this technology.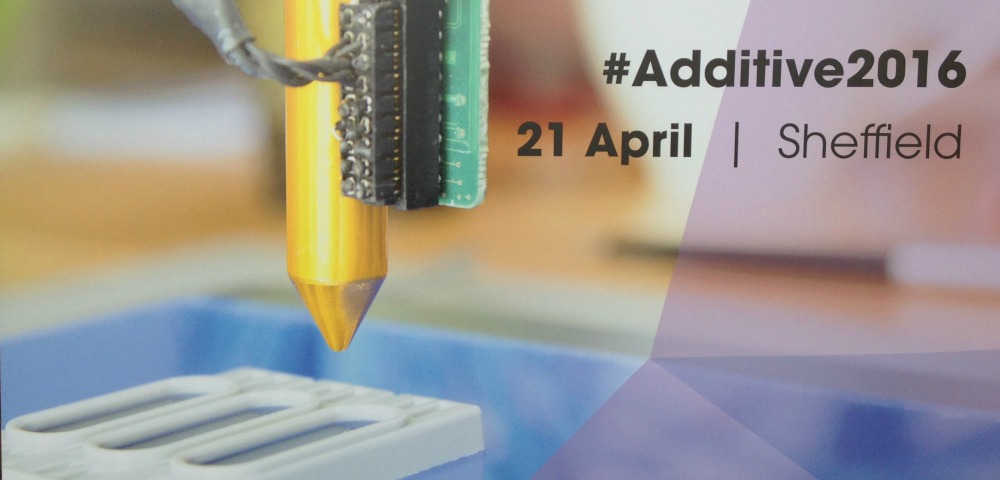 The Additive 2016 conference in Sheffield looks to address some of that confusion and showcases how some of the most innovative businesses have applied additive manufacturing to their manufacturing processes.  There will be insights and case studies from the likes of GKN, BAE systems, Rolls Royce and HiETA Technologies.
Check out the Manufacturer website for more info and event details